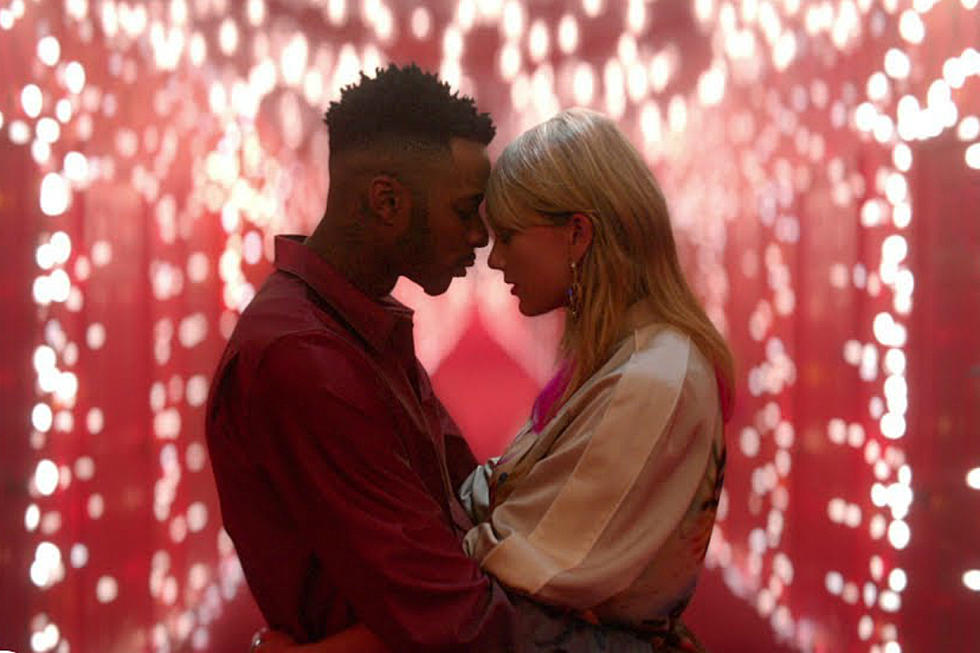 Taylor Swift Releases 'Lover' Music Video: Watch
Taylor Swift via Vevo
The 29-year-old singer, who's gearing up to release her highly-anticipated seventh studio album Lover, unveiled the loved-up visuals on Thursday afternoon (August 22), which features a trip down memory lane in what we can only assume is her three-year relationship with boyfriend Joe Alwyn. However, instead of the blonde heartthrob, her love interest in the vid is Christian Owens — the same dancer who appeared in Normani's "Motivation" video.
There's even surprise twist at the end. The little girl, in the beginning, turns out to be Swift's onscreen daughter.
Watch Taylor Swift's "Lover" music video, below:
Last week, the pop star also officially announced the Lover album's full 18-song tracklist, which features a collab with the Dixie Chicks and her first two singles "ME!," "You Need To Calm Down," and "Archer."
In a recent interview with Vogue, Swift confirmed Lover is her favorite album yet. "There are so many ways in which this album feels like a new beginning," she told the magazine. "This album is really a love letter to love, in all of its maddening, passionate, exciting, enchanting, horrific, tragic, wonderful glory."
Swift is also scheduled to open the 2019 MTV Video Music Awards on Monday (August 26) for the first time in four years. Not only is she expected to debut her new song "Cruel Summer,"  but she's also nominated for 10 different awards this year, including Video of the Year, Song of the Year, and Best Pop Video.
Lover officially drops this Friday, August 23
Taylor Swift's Most Memorable Music Video Looks