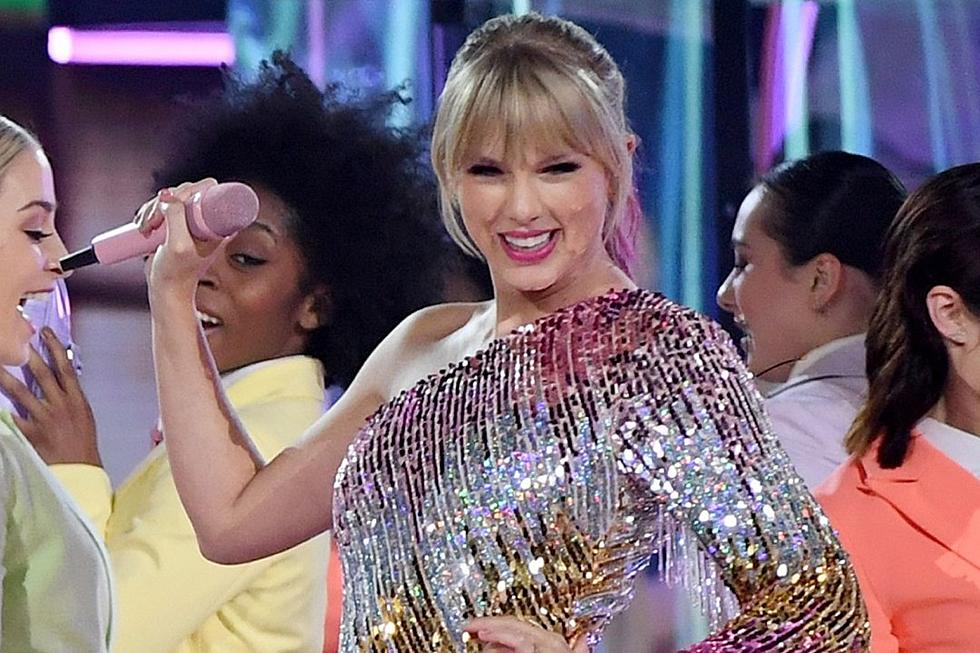 Taylor Swift Speaks Out About Her LGBTQ Petition
Ethan Miller, Getty Images
Taylor Swift took time during her Wango Tango performance on June 1 to address her recent LGBTQ petition urging the United States Senate to accept the Equality Act.
Swift picked up her acoustic guitar and strummed along while beginning a speech. "You know a lot of my songs are about love and I just feel like you know who you love, how you identify, you should be able to live your life the way you want to live your life," Swift tells the crowd.  "You should have the same exact rights as everybody else. I started this petition and you can find the link on my Instagram, it's for the Equality Act which basically just says that we want to send a message to our government that we believe everybody should be treated fairly in this country. So if you sign it, it would really mean a lot to me because I think we need to stick up for each other. We need to stand together. Don't You?"
After her speech, Swift went into an acoustic rendition of "Delicate" from her album Reputation. Swift then brought out her collaborator Brendon Urie as a surprise guest to perform "Me!" together. Urie came to the stage wearing an LGBTQ rainbow equality shirt that read "100% Love, 100% Equality, 100% Loud, 100% Proud, 100% Together, 100% Me." Swift also wore a rainbow fringe jacket and rainbow corset/shorts celebrating pride month which is in June.
Watch her full speech below.
Taylor Swift's Most Memorable Music Video Looks