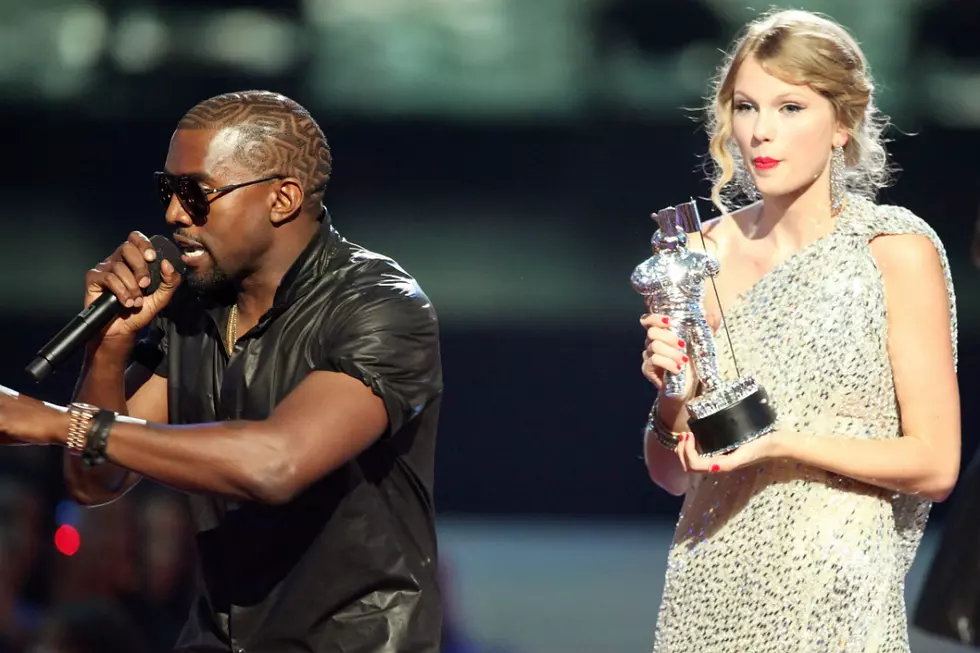 Taylor Swift's Diary Entry Reveals Her Raw Reaction to Kanye West's VMAs Diss
Christopher Polk, Getty Images
The "I'mma let you finish" incident was – and still is – one of the most talked-about moments in pop culture history. It's when the rapper jumped on stage at the MTV Video Music Awards and interrupted Swift's acceptance speech to declare that Beyonce had the best video of the year for "Single Ladies (Put a Ring On It)."
Now, thanks to excerpts from the 29-year-old singer's diary, which was released with the deluxe version of her new album, Lover, fans get to see exactly how she reacted to the stage-crashing moment. The entry is dated September 18, 2009, five days after Swift won the Best Female Video for "You Belong With Me."
"Ahh… the things that can change in a week," she wrote. "Let's just say, if you had told me Kanye West would have been the number one focus of my week, the media, and my part in the VMA's I would've looked at you crossed eyed."
"And if you had told me that one of the biggest stars in music was going to jump on stage and announce that he thought I shouldn't have won on live television, I would've said, 'That stuff doesn't really happen in real life," the pop star continued. "Well… apparently… It does."
West did later apologize to Swift, but things between them have been rocky ever since. They even went on to have another infamous feud that involved Kim Kardashian and West's song "Famous" in 2016.
Celebrities Who Have Feuded With Taylor Swift