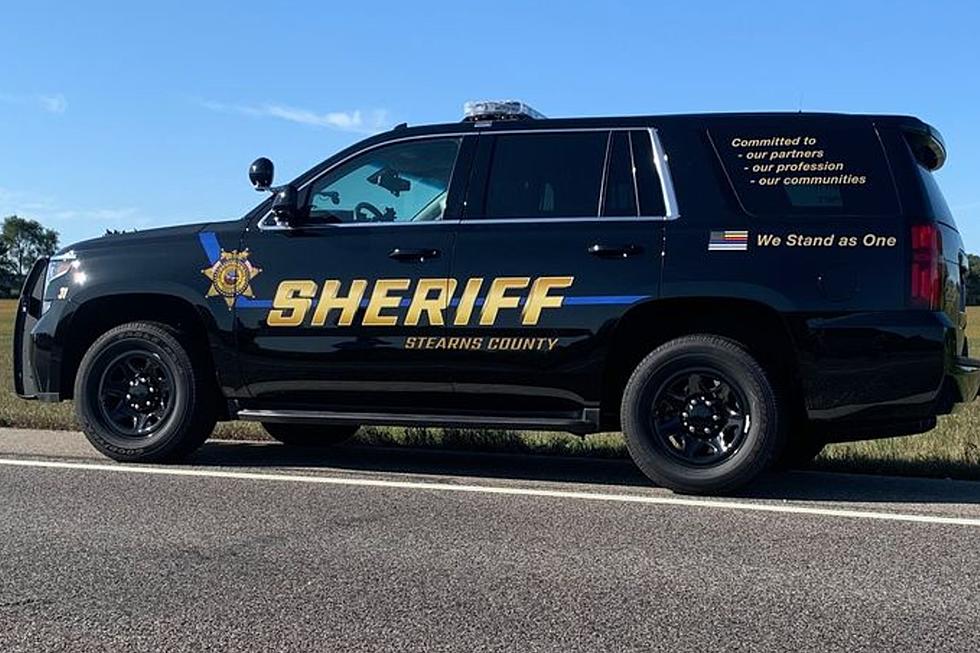 Stearns Co. Deputies, Bloodhound Track Down Lost Elderly Man
Stearns County Sheriff's Office
ST. WENDEL TOWNSHIP -- Stearns County Sheriff's Deputies and their bloodhound tracked down a man who had become lost.
The Sheriff's Office says on Wednesday at 10:30 a.m. they were called to the report of a vehicle found in a drainage ditch on the 12000 block of 130th Avenue in St. Wendel Township.
Deputies met with family members who were searching for 86-year-old Ambrose Gertken who had been driving the vehicle. Gertken had put his vehicle in the ditch and attempted to walk back to his house. While walking to his home he became lost and disorientated.
A search was conducted using the Stearns County Sheriff's Office drone and the Sheriff's Office K-9 Bloodhound, Storm. Storm was able to lead deputies to Gertken who was sitting under a tree, alert and conscious. Gertken was transported to St. Cloud Hospital by Mayo Ambulance.
The Stearns County Sheriff's Office was assisted by Mayo Ambulance and the Minnesota DNR.
10 Places in St. Cloud That Would Be Fun to Explore Once Abandoned
Take a Virtual Tour of the Gorgeous Murals in Sauk Centre