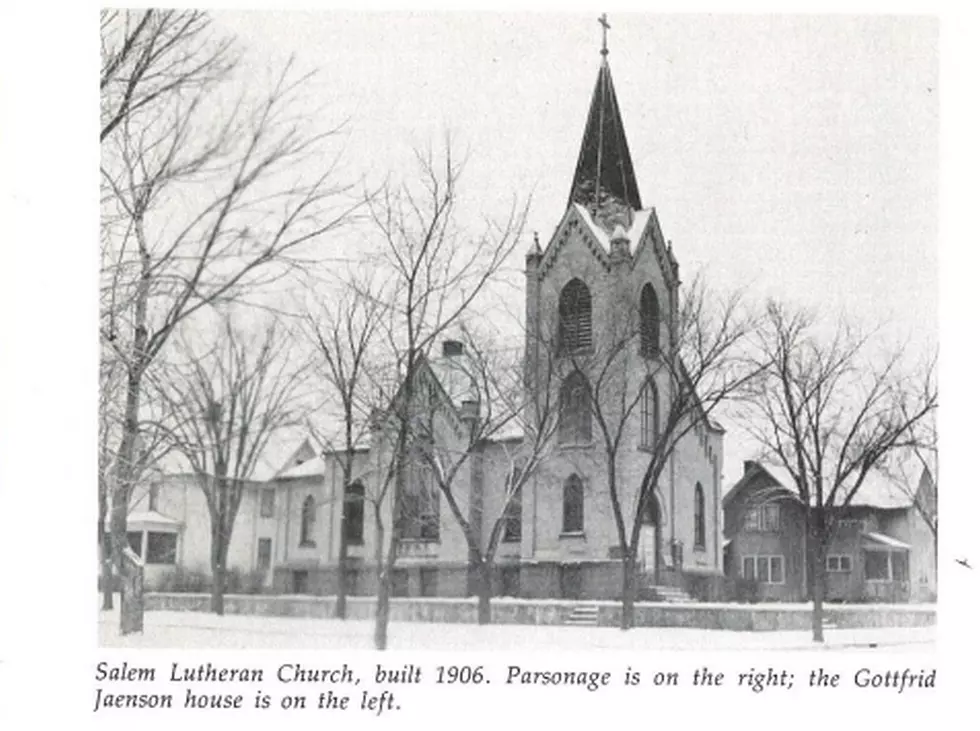 St. Cloud's Oldest Lutheran Church Celebrating 140 Years
Salem Lutheran Church 1906 Building, photo courtesy of Salem Lutheran Church
ST. CLOUD (WJON News) -- St. Cloud's oldest Lutheran church is celebrating its 140th anniversary.
Salem Lutheran Church on Riverside Drive in southeast St. Cloud was started on February 6th, 1883 by 23 charter members who were mostly Swedish immigrants that worked in the granite quarries. Its original name was Svenksa Lutherska Salems.
Pastor Kirsten Nelson Roenfeldt says they've been in three different locations on the east side with the first church on Wilson Avenue.
According to the Benton County Historical Society archives, in 1898 the old church was moved from Wilson Avenue to the corner of 4th Avenue and 1st Street Southeast. There was extensive damage from a fire in 1905 which forced the to make plans to build a new church.
They've been at their current location since 1906.
And then this location on Riverside Drive where we are now there were really two separate buildings. The 1906 building they took down in the 1950s and they built a 1957 building.  We can still see much of the structure of it within the building we have now because it is now our fellowship hall.
Salem built additions to the church in 1989 and 1995.
Nelson Roenfeldt says their roots have always been as a community church with early historical records noting when someone traveled more than two miles to attend services.
She says over the decades as the congregation continued to grow and their community reach expanded they had to decide whether they wanted to stay on the east side.
Sometime I think in the late 20th century they did make a very intentional decision to stay on the east side and said we have been in this location since 1883, we're not going to take a different approach now, we want to be here for our neighbors and embrace our historical roots.
Nelson Roenfeldt says especially in the past five years or so Salem has been refocusing its efforts to connect with the east side neighborhood.
She says with a lot of talk about plans to redevelop the east side, Salem wants to be a part of that conversation.
Other stories about the history of East St. Cloud:
Beaudreau's Bar started at almost the same time as Salem Lutheran in 1884.
The Mackrell building built in 1922 is under renovation.
The International Harvester building (now Iron Street Distillery) was built in 1928.
The east side used to be called Benton City and dates back to about 1850.
175 Years of Benton County History