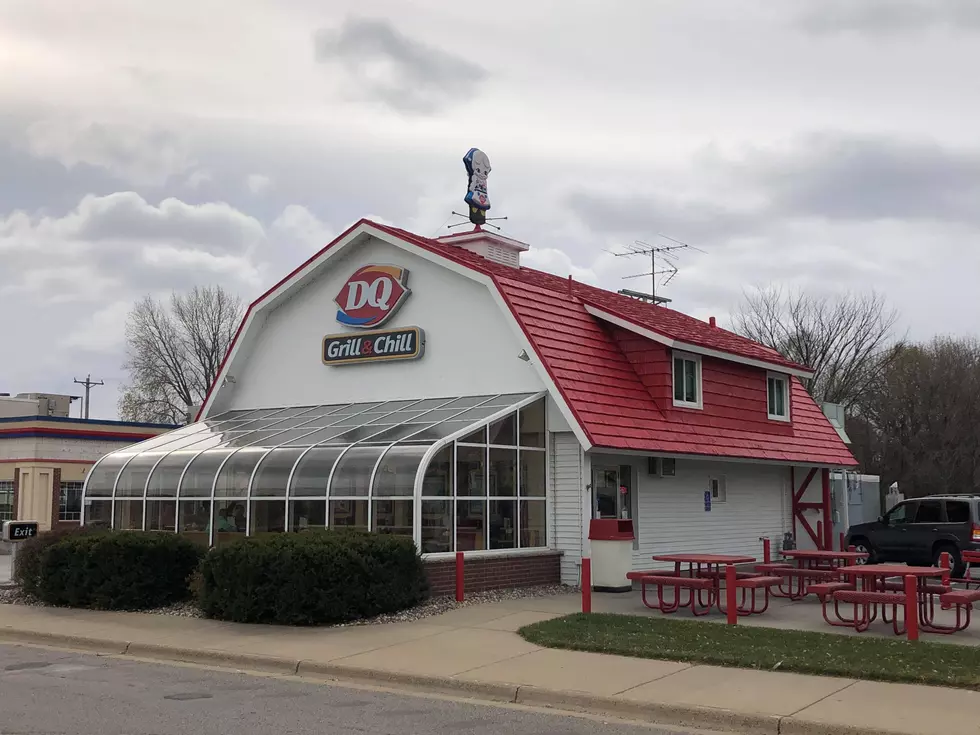 St. Cloud's Red Barn Dairy Queen Opening February 17th
Abbey Minke
During this intense cold snap, it's nice to have this sure sign of spring and warmer weather on the horizon. But even with how crazy cold it has been, it somehow makes Minnesotans crave ice cream even more than usual. Luckily St. Cloud's Red Barn Dairy Queen on Hwy 10 is helping calm that craving, they announced they will be opening for the season onf Wednesday, February 17th.
Enter your number to get our free mobile app
This will be the first season that the Red Barn Dairy Queen will be open without the longtime owners Virgil and Lori at the helm, they announced their (well deserved) retirement back in November. But even with new management, the Red Barn Dairy Queen and all the delicious treats inside will be there for us and is sure to bring smiles.
There is no better feeling than calling up a friend and saying "hey let's go get ice cream". It brings back a flood of amazing memories, laughs, and just a warm feeling even though what you're eating is ice cold.
Bring on spring and summer, I know that it is still February, but if the Red Barn Dairy Queen is opening I think that should be our official start to spring in the area. Who needs a groundhog when we have a blizzard machine? See you soon Red Barn DQ!
7 Things Minnesotans Miss Most About Summer in the Dead of Winter
8 Things That Show Minnesotans are Tougher than Others