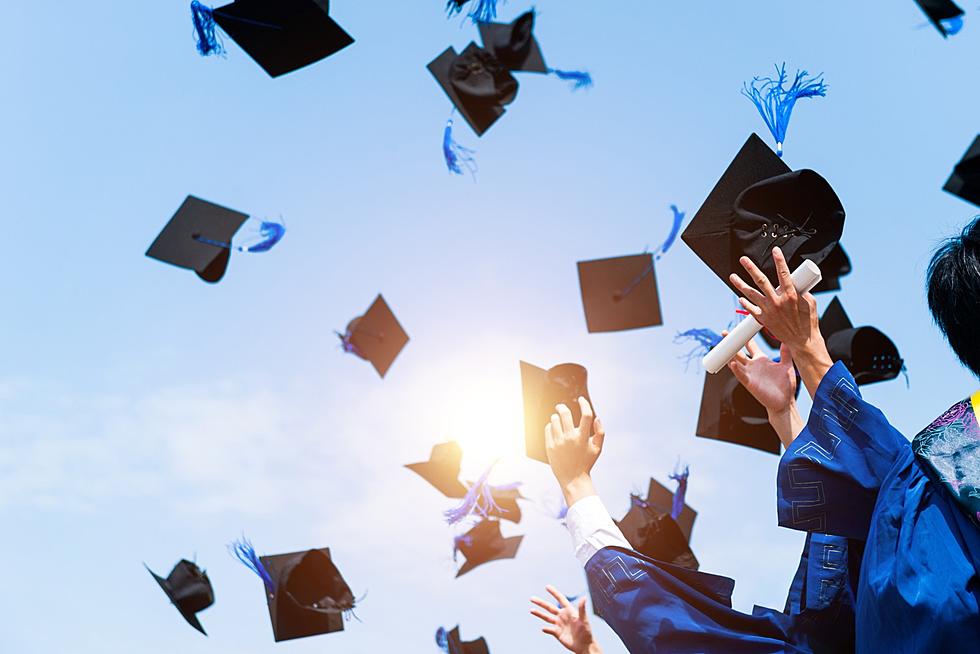 St. Cloud Area College Commencements Announced
Getty Images
ST. CLOUD (WJON News) - Graduation season has arrived at area colleges and universities.
St. Cloud State University will celebrate commencement this Friday with six ceremonies scheduled at the Ritsche Auditorium.
9 a.m. Herberger Business School
11 a.m. College of Liberal Arts/School of the Arts
1 p.m. College of Health and Wellness Professions
3 p.m. College of Science and Engineering
5 p.m. College of Education and Learning Design
7 p.m. School of Public Affairs and University College
Other hoodings and special ceremonies are scheduled around the university this weekend.
Find more information about commencement at SCSU here. 
At St. Cloud Technical and Community College, commencement ceremonies are next Friday, May 12th, at 2:00 p.m. at the River's Edge Convention Center. The ceremony will be live-streamed for those that can't make it to the ceremony in person.
Find more information about commencement at SCTCC here. 
Colette Peters, director of the Federal Bureau of Prisons and a 1993 College of Saint Benedict alumna, will deliver the College of Saint Benedict commencement address at 2 p.m. Saturday, May 13, in Clemens Field House on the CSB campus.
Peters will address the 2023 CSB graduating class of 394 undergraduate women.
Julia Geller, a graduating communication major and sociology minor from St. Cloud, Minnesota, will be the student commencement speaker.
Find details on the CSB Commencement here.
Kurt Vickman, founder and CEO of Good Grocer and a 1994 Saint John's University graduate, will deliver the Saint John's University commencement address at 2 p.m. Sunday, May 14, in Saint John's Abbey and University Church.
Vickman will address the 2023 SJU graduating class of 331 undergraduate men and 23 School of Theology and Seminary graduates.
Durran Thompson, a graduating accounting major from Nassau, The Bahamas, will be the student commencement speaker.
Details on SJU Commencement are here. 
READ RELATED ARTICLES
Come Visit Fairhaven, Minnesota in Pictures