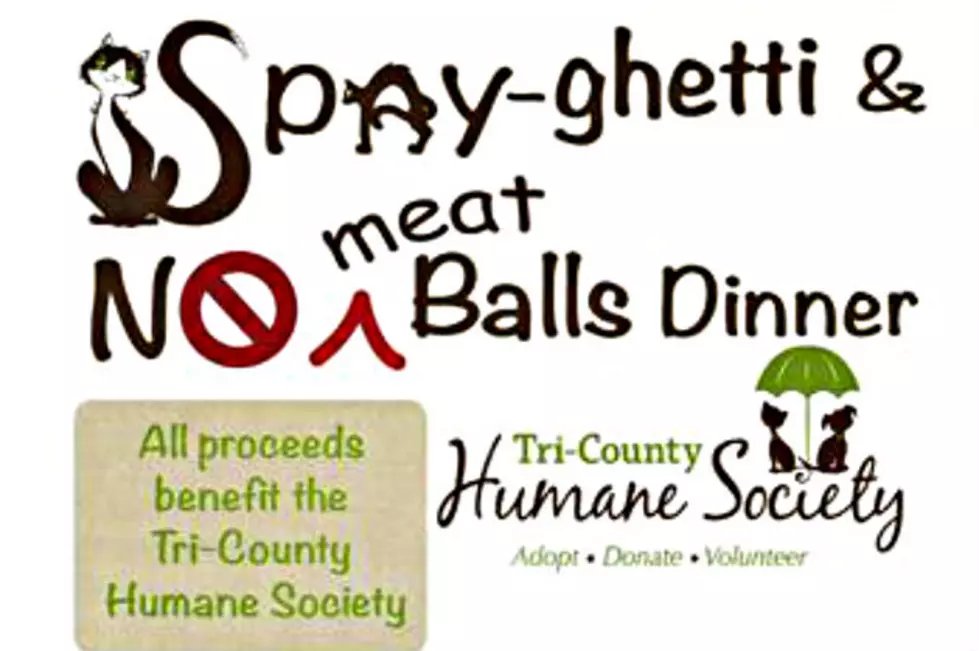 Spay-ghetti & NO Meat Balls Dinner For Tri County Humane Society
Tri County Humane Society
This is a fun way to make sure that no pet is left 'undone.'  Tri County Humane Society makes sure that every pet that comes through their doors is spay and neutered. All of the proceeds of this event will go to TCHS. Please join us and tell your friends about the great things that TCHS does for our animal population here in Central Minnesota.
When you buy a ticket, you can enjoy a delicious dinner, and fun activities; The 50/50 and meat raffles are all a part of the fun.
SAUK RAPIDS VFW
901 NORTH BENTON DRIVE
SAUK RAPIDS MN
The event is taking place on Saturday, April 22nd from 5 - 8 pm.
For more information, contact Bill Nelson at 320.980.1179
If you know of an event or happening in our area, let us help YOU get the word out. Please send us your detailed information to kelly@mix949.com, and we will do our best to feature your event with our audience.