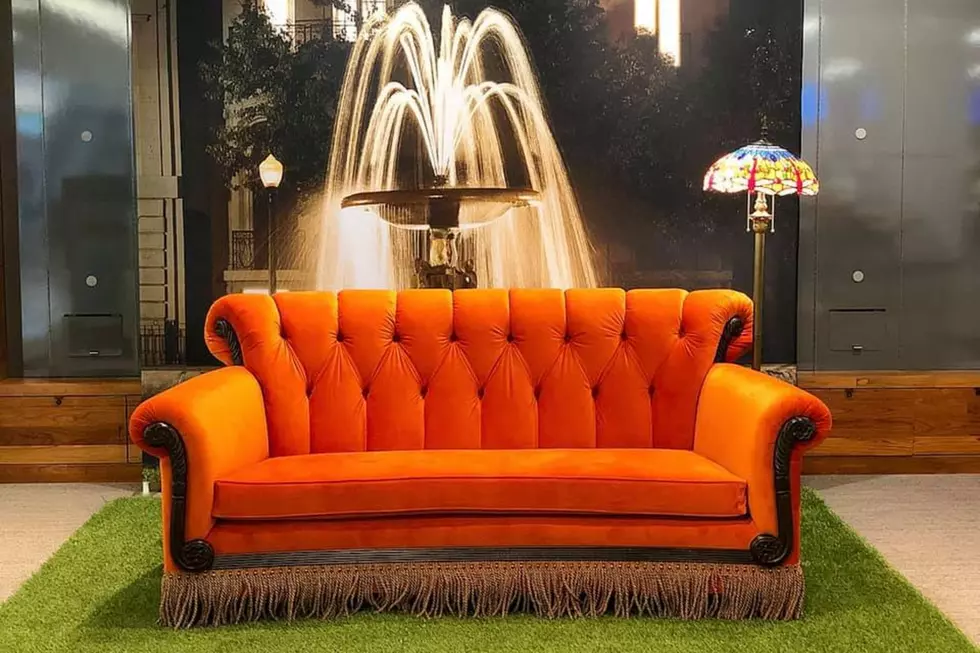 Snap a Selfie on the "FRIENDS" Couch at Mall of America
Mall of America via Facebook
The Central Perk cafe couch can be found at AT&T on Level 1 South of the Mall of America.
As "Friends" celebrates 25 years since its September 22 premier, the coffee shop couch is taking an anniversary tour of its own. More accurately, 30 replicas of the iconic fringed, orange couch have been placed at major locations around the world including the Grand Canyon, Empire State Building, Stonehenge and Eiffel Tower.
"If you had told me that we're going to come up with a show that, 25 years later, one piece off furniture is so iconic you could put it in the Empire State Building and you'd know what it is, it's beyond surreal," co-creator David Crane said in an interview.
The Mall of America is also a location, with the MOA taking to Facebook to say that visitors can can take a selfie on the setpiece at AT&T on Level 1 South.
"Friends" set director Greg Grande shared where he found the original couch -- the basement storage area at the Warner Bros. studio in Burbank, California.
"Literally in the back corner, shoved under another piece, was this sofa with beautiful carved wood."
Earlier this year, it was announced that a special commemorative "Friends"-themed LEGO set would be available to purchase as part of the 25 Year Anniversary celebrations.