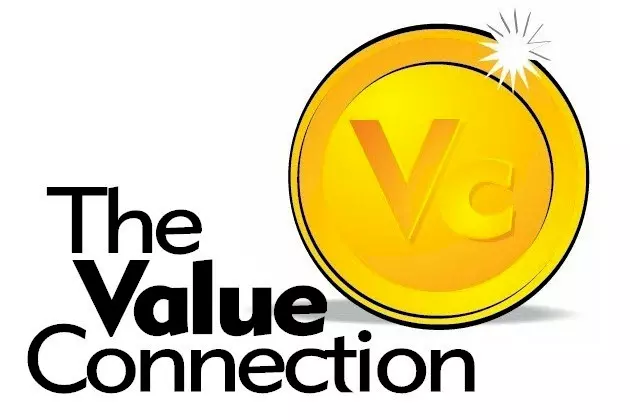 You always save with The Value Connection and hundreds of values every single day. Here are some more extra-special limited-time savings, available at our website, over the counter at our retail outlets or by calling us at 320-258-SAVE.
---
WELCOME TO AUTUMN!
Sale prices in effect through Noon, Monday, Sept. 27
360 RENTS
$50 General Certificate for just $29
THE BOULDER TAP HOUSE
$10 Certificate for just $6
DINO'S EDEN LAKESIDE CAFE
$10 Certificate for just $5.50
DRAGON WILLOW WINERY
$25 Toward Custom 6 Pack of Wine for just $15
HARDWARE HANK - SARTELL
$50 in Hardware and Home Improvement Supplies for just $30
HOUR GLASS CLEANERS
$10 Toward Dry Cleaning Tailoring or Alteration Services for just $5.50
JORDIE'S TRAILSIDE CAFE
$10 of Food and Drinks for just $6
MIMBACH FLEET SUPPLY
$25 General Certificate for just $17.50
$50 General Certificate for just $35
PARAMOUNT CENTER FOR THE ARTS
$12 Admission to "Okee Dokee Brothers" 10/03/21 for just $7
POLITO'S PIZZA
$10 Certificate OR Instant Voucher toward an Extra Large Pizza for just $6
RAY'S BARBER SHOP
$14 Certificate for Men's Haircut for just $8
SEASONAL MAINTENANCE & REPAIR TEAM
$50 Certificate for just $30
ST. CLOUD STATE HUSKIES
$5 Student Admission to SCSU Home Volleyball Match for just $2.75
$10 Adult Admission to SCSU Home Volleyball Match for just $5.50
SUPER BUFFET
$5 Certificate for just $3
SYLVAN LEARNING CENTER
$495 Toward Tutoring Program for just $290
​​THE ROYAL
$10 Certificate Toward Food for just $5.50
---
NEW ITEMS
ST. CLOUD NORSEMEN
Hockey is BACK in St. Cloud! The St. Cloud Norsemen offer affordable family fun, with home games held at the MAC now through April of 2022. The Norsemen are a Tier-2 junior hockey team that plays in the North American Hockey League. Last season, 290 different players from this league earned Division-1 college scholarships. So the level of play in the NAHL is comparable to what you'd see at a college hockey game…only at a much lower ticket price! Friday nights are "Dollar Dog Nights" at the MAC.  Get happy hour "2 for 1" beverages from 6 to 7 on any game night. Check out the action this season! www.stcloudnorsemen.com
$10 "Print at Home" Voucher with Code for just $7
General Admission. Any 2021-22 regular season Norsemen home game at The MAC.  After purchase, print your voucher which contains a "Voucher Number" in upper right.  Use this voucher number online at:
https://tickets.stcloudnorsemen.com/events/18853-value-connection
You'll then get your email ticket confirmation to present when you attend the game.
MIMBACH FLEET SUPPLY
This is a commercial-grade heavy duty mower, great for a landscaping business, your business or your home acreage.  Features a 54" Aero cutting deck, an adjustable cutting height of 1.5 to 5", a max speed of 11 mph, seat suspension, SmarTrac Pro Display, heavy duty spindles, keyless push-to-start, a 3-year unlimited engine warranty and many other great features. Additional accessories for this mower are available for purchase at Mimbach. This is a SWEET MOWER and the only one we have to offer on the Value Connection!
$9447 Certificate for the Altoz Riding Mower for just $7558
---
HALF PRICE SPECIAL
HARVEST OF HORROR
This limited-time special is good only for the first 5 evenings of the 2021 Harvest of Horror (Oct 2-16.) Not good during the final two weekends. This moves you to the front of the line right away! Rain or shine event. Event hours are 7 to 11 pm. The last hayrides begin at 10:45. Harvest of Horror is in its 11th year and it's bigger and better than ever! For a map and more info visit www.harvestofhorror.com. As you are approaching their location tune your radio to 99.1 FM for important information on your visit!
This year's Harvest of Horror begins with a hayride through the Field of Screams. If you make it through alive, you will be terrorized in the Timbers of Terror where "life forms" lurk in the forest. If you​'re​ lucky you will reach the Maze of Madness where you will be thrust into darkness and the realm where creepy life forms exist. Come, if you have the guts! Harvest of Horror is a partnership between a non-profit and private organization in the Central Minnesota area. Each year a portion of the proceeds benefit the non-profit.
$40 Fast Pass Admission for just $20
---
LIMITED TIME SPECIALS 
AMERICAN DOOR WORKS
Formerly St. Cloud Overhead Door now American Door Works.  The leading retailer of garage doors in greater Central Minnesota. It doesn't happen by accident. They've grown because of their 70-plus year tradition of providing customers the right products backed by exceptional service.
---
SHOP THE VALUE CONNECTION WITH OUR MOBILE APP!
Shop easier with our NEW App! Available now for both Apple & Android phones!
Click Here for More Information!
---
INFORMATION FOR BUSINESSES
If you need to get your business name out, let us help you do that! With the Value Connection, you trade your product or service to the general public in exchange for radio and online advertising to reach hundreds of thousands of people in the area. No cash necessary. Let's get your business growing! Call 320-251-4422 or email Steven.Lahr@townsquaremedia.com
Click Here for More Information!
---
FOLLOW THE VALUE CONNECTION ON FACEBOOK & TWITTER
Follow The Value Connection on Facebook and Twitter! Stay up-to-date on our newest items, limited time specials, on location events and more.
---
Here are several ways to order from The Value Connection:
-- Shop online at TheValueConnection.com. We'll mail certificates to you.
-- Call 320-258-SAVE (320-258-7283) to place your order. We'll mail certificates to you.
-- Buy and pick-up certificates at one of our retail outlets:
Value Connection Headquarters for Townsquare Media at 640 SE Lincoln Avenue, Monday-Friday 8-6, Saturdays 9-1.
Cash Wise Waite Park at 113 Waite Ave S in Waite Park Monday - Saturday 8:30-5. (Closed 12:30p - 1p for lunch daily)
---
Sign-up for our Value Connection Newsletter!
We'll deliver weekly specials on Monday mornings and weekend specials on Friday mid-day!
*

 Email

*

 First Name

*

 Last Name

*

 Zip

*

= Required Field
Email Marketing You Can Trust