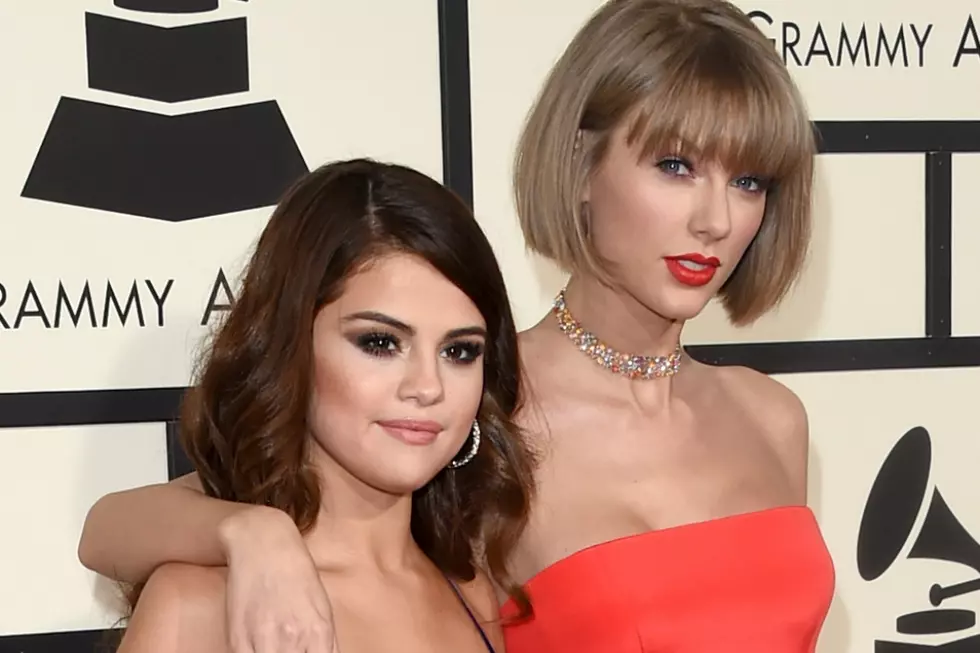 Selena Gomez Defends Taylor Swift Amid Scooter Braun Music Battle: 'It Makes Me Sick'
Jason Merritt, Getty Images
Last night (November 15), the "Lover" hitmaker revealed the executives, who now run her former record label, won't let her perform her old songs on at the 2019 AMAs or use any of her music for an upcoming Netflix documentary. In an open letter, she said they won't sign off on it unless she agrees not to re-record her masters.
Following her post, many celebrities, including Halsey and Gigi Hadid, have called out Braun and Borchetta for their actions. Then, early Friday morning (November 15), the "Lose You to Love Me" singer was the latest to defend Swift in an emotional statement about her best friend and accuse the label of "greed, manipulation and power."
"My heart is so heavy right now. It makes me sick and extremely angry," Gomez wrote on her Instagram Stories. "It's greed, manipulation and power. There is no heart or thought of anyone else's. No respect for the words my friend has written since she was a 14-year-old in her bedroom."
"You've robbed and crushed one of the best songwriters of our time and opportunity to celebrated all of her music with fans and the world," the 27-year-old pop star added.
"I have known Taylor for 13 years. She is the most dedicated, fearless, feisty, strongest woman I've ever known. People can say bitch but what I'm saying to you is that's called a woman with true identity and strength," Gomez continued. "Seeing my best friend be constantly pulled down is the worst feeling. Taylor fights. She will never stop fighting. People grow from choices. Some will stay exactly the same. I just want a change of heart."
You can read Selena Gomez's full post about Taylor Swift, below:
Taylor Swift and Selena Gomez's Friendship