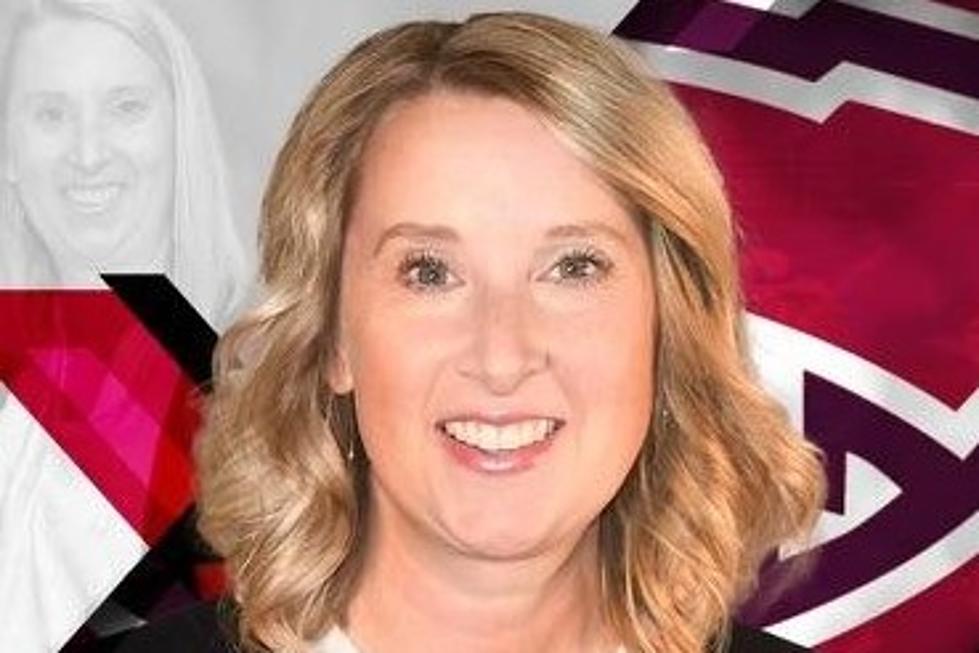 SCSU Names Schreiner Director of Athletics
photo courtesy of scsuhuskies.com
St. Cloud State has removed the interim tag from Holly Schreiner and named her as the Director of Athletics.  She has been serving in that role on an interim basis after replacing Heather Weems when Weems left the school to become the Commissioner of the National Collegiate Hockey Conference in June of 2022.
Schreiner has been with St. Cloud State Athletics for the past 18-years.  SCSU President Dr. Robbyn Wacker says about Schreiner:
"Holly is an excellent leader who is transparent, forthright and approachable as she works in collaboration with her coaches and staff. She cares deeply about this University and leads with enthusiasm and excellence as she fosters a culture of student success as our student athletes excel in athletic competition and in the classroom. Most importantly, she values our fans and their experiences, and works authentically to build goodwill and deep relationships with the broader St. Cloud community."
Schreiner began her two-plus decade career with SCSU in December 2000 as the Director of Budgeting and Sports Campus for Campus Recreation before transitioning to the Associate Director of Operations at the Herb Brooks National Hockey Center, a role she held until December 2005. She officially started in the Husky athletic department in December 2005, taking on the role of Director of Compliance, which she held until 2013 when she was promoted to Associate Athletics Director of Compliance and Student Services while taking on the role of Senior Women's Administrator for the department.
Come Visit Bowlus, MN With Us in Pictures