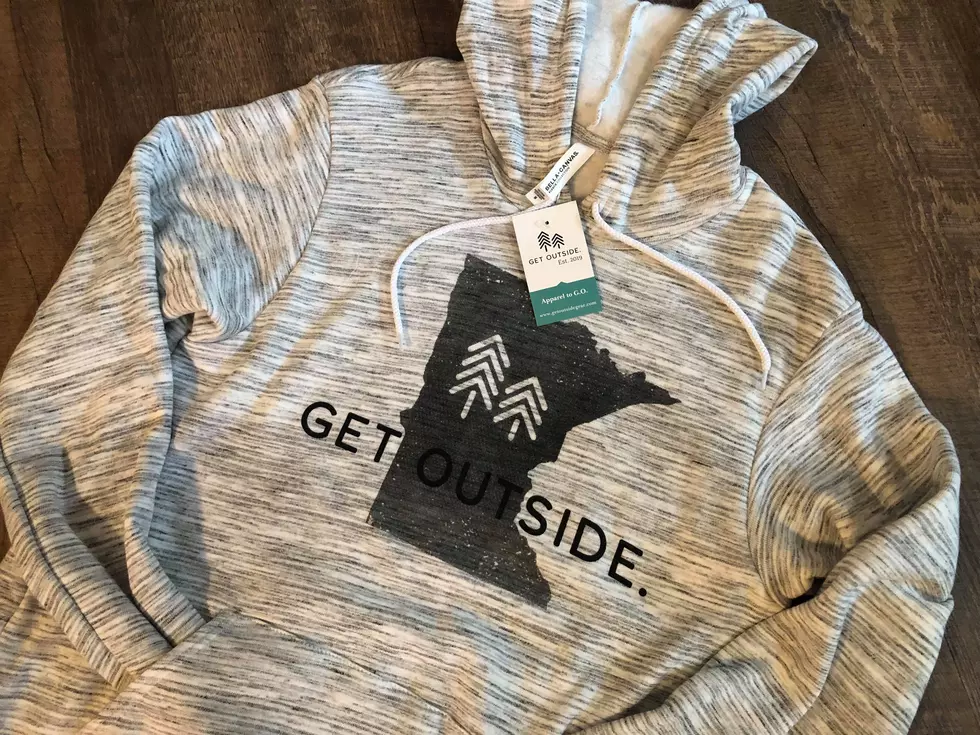 Sauk Centre Clothing Brand Aims to Get Kids and Adults Outside
Abbey Minke
Get Outside Clothing Company started as an idea for Angie Seidel six years ago. She was working as a full time paralegal, and was asked to design some clothing pieces for a campground her family spent time at. Angie created a "bon fire hoodie" and it sparked a different kind of fire inside of her.
After six years of tossing the idea around of starting her own clothing line, she took the leap of faith in 2019 creating Get Outside. The mission of the company is to inspire youth and adults to get outside, and support youth organizations with that common goal.
Angie is a mother of six kids who has seen how differently they grow up now compared to how she herself grew up. Screen time is great for kids when it comes to education, and giving mom and dad a break every now and then, but the whole goal with Get Outside is to get kids and families outside, taking in fresh air, exploring, and trying new activities.
Get Outside is focused on giving back to the youth in Central Minnesota. They are a new company, but they have already worked with organizations to get kids outdoors and active. One of those organizations is Bio Girls, which teaches girls ages 7-12 the values of self-esteem through empowerment of self, and service to others. Each session includes life-skills lessons, small-group mentoring and non-competitive physical activity.
Get Outside has also worked with the group Hike Hoppers to give back and get people of all ages outside and exploring.
As the company grows Angie is hoping to give back more to youth recreation programs, and provide experiences and equipment for families to get outside together. Angie told me when we talked that this is a passion of hers and really doesn't feel like work. That passion shows through in the quality products she creates, as well as the good being put out into the community.
Get Outside gear is now available online, as well as multiple locations around central Minnesota including Scheels and Makenzie's in Sartell.