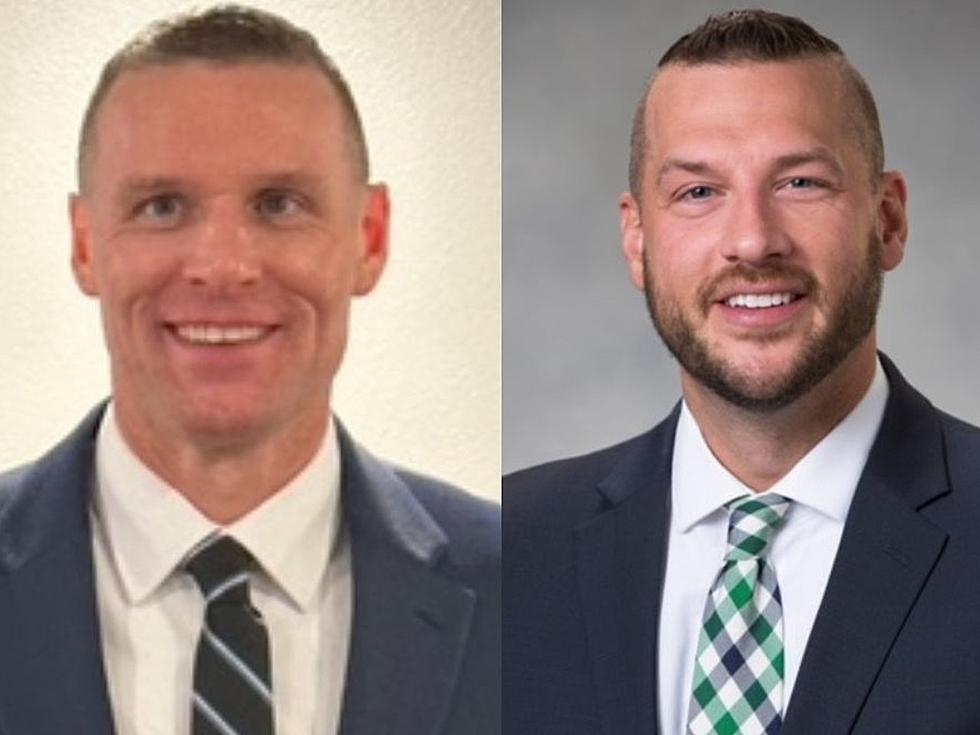 Sartell Names Two Finalists for Police Chief Position
Brent Bukowski (left) and Brandon Silgjord (right) (Photo: City of Sartell)
SARTELL (WJON News) -- The city of Sartell is closer to naming their next police chief.
The city has announced two finalists for the position. The finalists are Brent Bukowski and Brandon Silgjord.
City officials say they had nine candidates, locally, statewide and out-of-state, who had applied for the position.
Both candidates will be available for a meet and greet with the public on Thursday from 6:00 p.m. to 7:00 p.m. at the Sartell Community Center.
Final interviews will be held that day, including spending time with the Sartell Police Department.
The position became available after current Police Chief Jim Hughes announced he will be retiring on March 31st after 32 years with the department.
Brent Bukowski

Brent Bukowski grew up in central Minnesota and started his law enforcement career as a Police Officer in 1999 with the Sauk Rapids Police Department having over 20 years of public safety experience.  In 2006, with the support of the community, he facilitated the return of the K-9 unit within the police department.  While partnered with K-9 Storm, he rose in rank to Sergeant later that year.
 Along with his partner Storm, he provided K-9 support to the central MN area serving as a tactical operator with the St. Cloud Police SWAT Team.  During his tenure as a Police Sergeant with the Sauk Rapids Police Department, he has been an integral part of the leadership team advancing the department in staffing, technology, and equipment.  In addition to his service to the community in law enforcement, he serves as a third generation paid on call firefighter with the Sauk Rapids Fire Department.  He also serves as an instructor in active threat integrated response training.
Brandon Silgjord
Brandon Silgjord started his career in Law Enforcement in 2006 with the Pequot Lakes Police Department and Morrison County Sheriff's Office. Since 2009 he has worked for the St. Louis County Sheriff's Office. He spent his first 6 years in the Duluth patrol division as a Deputy Sheriff holding assignments as a K-9 Handler, SWAT Operator, and Field Training Officer. He was Promoted to Patrol Sergeant in 2015 out of the Duluth District of operations. He continued handling a dual-purpose German shepherd (K9 Kilo) through 2018. While holding the rank of sergeant Brandon held assignments as an FTO Supervisor, SWAT Sniper, Academy Lead Patrol Tactics Instructor, and oversight of St. Louis County's Water Patrol Grants and enforcement efforts.
In 2020 Brandon was promoted to Supervising Deputy (Commander) overseeing Law Enforcement Operations in Hibbing District of St. Louis County. In 2021 he transferred to Duluth and took command of 911 Communications and Emergency Management operations for the Sheriff's Office where he is still assigned to date.
---
READ RELATED ARTICLES
Top 20 Minnesota Breweries From All Over the State
Top breweries in the Minnesota ranked according to Brewery Stars with representation from all over the state