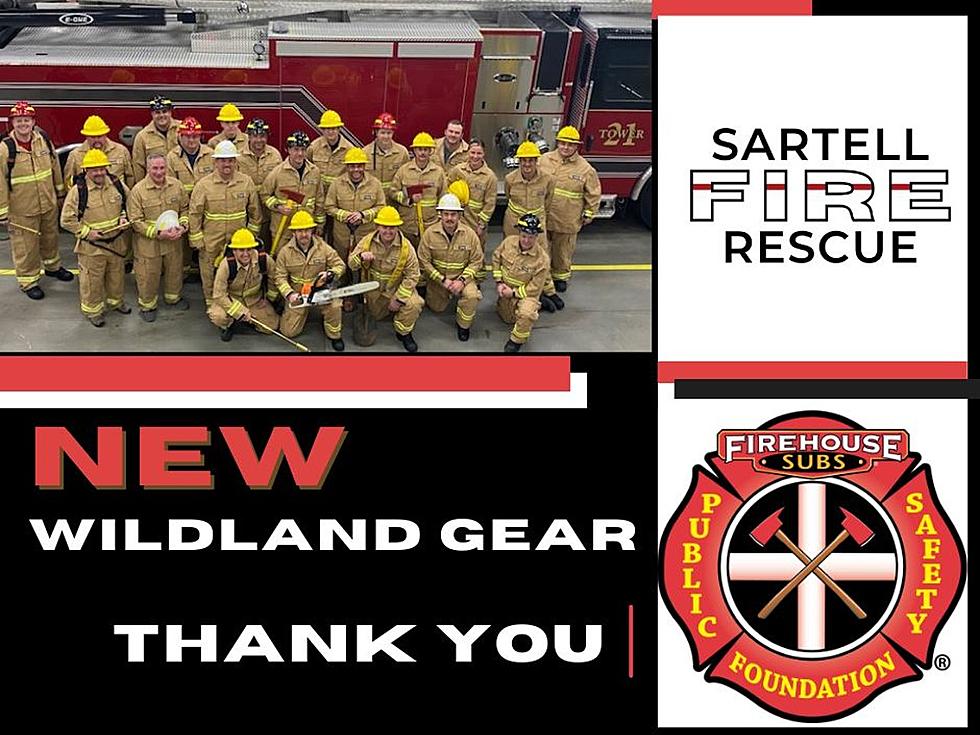 Sartell Fire Department Gets $28,000 Grant for New Wildland Gear
(photo: Sartell Fire Department Facebook)
SARTELL (WJON News) -- The Sartell Fire Department has some new equipment thanks to Firehouse Subs.
The department was awarded over $28,000 thanks to the Firehouse Subs Public Safety Foundation.
Fire Chief Peter Kedrowski says with the funding, they were able to buy new wildland gear.
This equipment is primarily used to fight grass fires, forests fires or anything that isn't a building fire. If we are responding to a building fire then we would wear our heavy structural fire gear. This is really a wonderful piece of equipment to have for us.
Kedrowski says this is a first for the department and provides their firefighters with gear that is more lightweight compared to their structural fire gear.
He says they are thankful for the Foundation, Firehouse Subs and the donors who made this grant possible.
Back in 2014, The St. Cloud Fire Department was awarded $20,000 through the Firehouse Subs Public Safety Foundation to buy 75 new jackets.
The Firehouse Subs Public Safety Foundation was started in 2005 and has provided more than $73-million to hometown heroes in all 50 states and Puerto Rico.
---
READ RELATED ARTICLES
Come Explore Royalton, Minnesota in Pictures