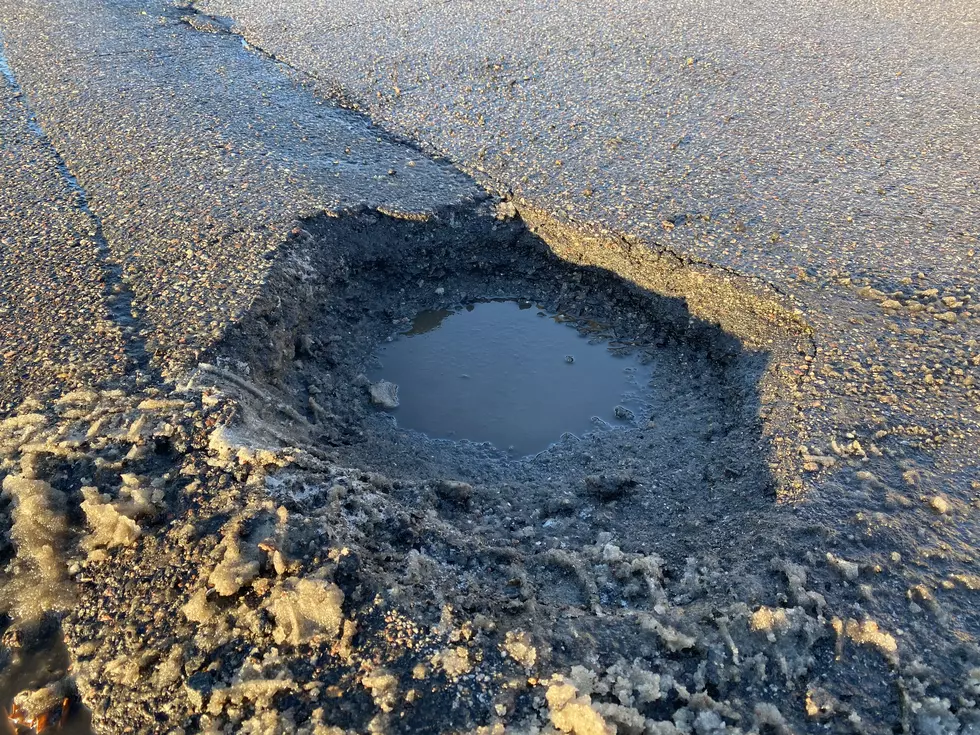 Pothole Season is Coming and St. Cloud Has a Pothole Reporting Hotline
Abbey Minke
With a warm-up this week, and the official start of spring less than a month away, pesky potholes will be showing up on roads across the area. That intense deep freeze to kick off February didn't help matters much either. Nothing is worse than hitting one that is so deep that you wince and immediately apologize to your vehicle.
Luckily the city of St. Cloud is prepared to deal with said potholes, thanks to their pothole hotline:
When calling, please be ready to report the location by listing the street or avenue the pothole is located, and the house number or cross street nearest the pothole.
There are a few ways to go about reporting serious potholes to the city. You can call the hotline between the hours of 8 a.m. and 4:30 p.m. at 320-650-2900. After hours the number to call is 320-650-2949, messages left on that line will be checked the following business day. Detailed emails are also a great way to report potholes that need fixing around the area. You can send that email here. 
Potholes this time of year are filled with a temporary winter asphalt mix, that will be replaced with a permanent hot mix asphalt once summer rolls around, which is what new roads are made of.
In addition to city workers being out and about filling potholes, road crews are going to start showing up around the area once spring and summer arrive. Be sure to give all of these crews plenty of room to work. Slow down, obey signage, and help keep our city workers and construction teams safe this upcoming season.
7 Things Minnesotans Do Once a Cold Snap Ends
Advice from Minnesotans to Southerners Experiencing Winter