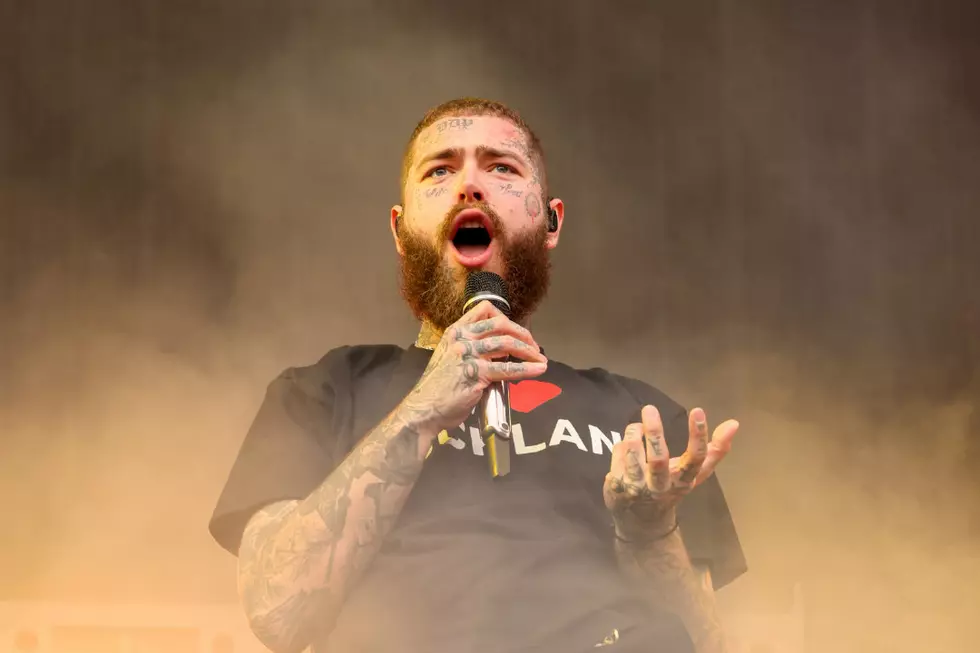 Post Malone Denied Entry Into Australian Bar Due to His Face Tattoos, Venue Later Apologizes
Dave Simpson/Getty Images
Post Malone recently found himself in a position he probably hasn't been in in a while: being denied entry into a bar.
Post Malone is currently on tour with Red Hot Chili Peppers for the Oceania leg of the legendary rock band's Global Stadium Tour. Yesterday (Feb. 12), the tour made a stop in Perth, Australia. During down time the day prior, Post attempted to visit a bar but was turned away at the door due to his face tattoos, which the bar initially claimed violated its strict dress code.
According to local Perth news outlet The West Australian, Post and crew attempted to go to boutique hotel QT Perth's rooftop bar on Feb 11. The establishment has a strict policy of no "face, neck and offensive tattoos," according to the newspaper and even has a sign noting so outside the venue. Still, the "Cooped Up" crooner was surprised.
"They turned me away for my tattoos ... I've never really experienced anything like that," the rapper, who has several tattoos covering his face, told TWA.
The Hotel has since apologized for the incident in a statement released to Daily Mail Australia.
"At QT, we aim to welcome everyone and celebrate the uniqueness of each individual. QT has been recognised for this for many years," the statement reads. "However, on Saturday night, our third-party security did not exercise the appropriate discretion and we take full responsibility for this. We sincerely apologise to the individuals affected."
Post Malone made headlines last week when video from his set in Sydney, Australia went viral after he drank beer from a fan's shoe and acted strangely onstage.
See Rappers' Real Names