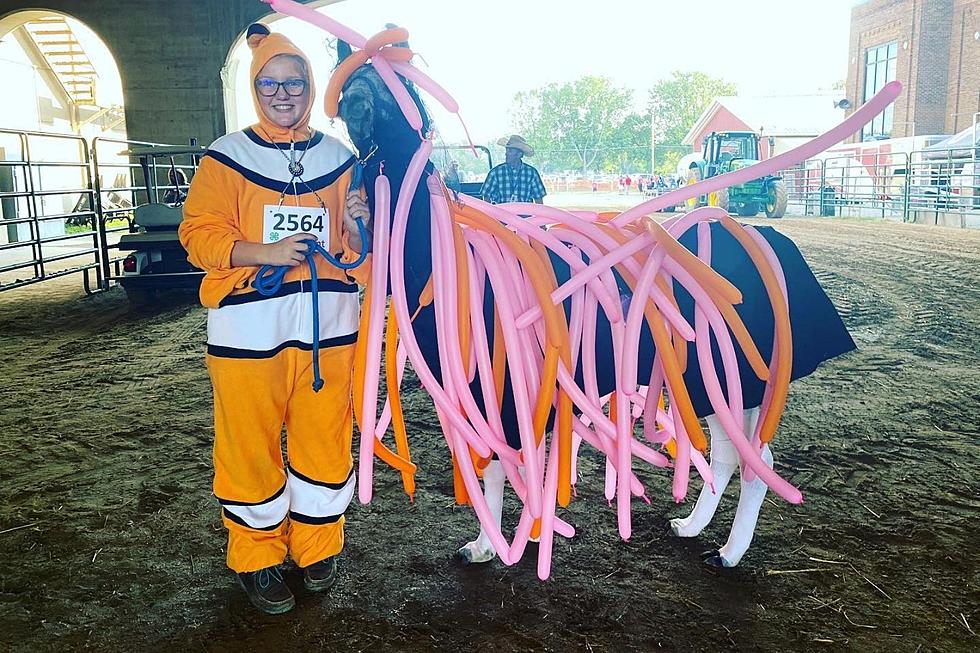 Photos of MN State Fair's 4-H Llama Costume Contest are Everything
Minnesota State Fair via Facebook
The 2021 Minnesota State Fair is half-way through for the season, but the highlight may have already come and gone. Wednesday, the fair posted photos to social media of this year's 4-H Llama-Alpaca Costume Contest, and we're totally here for them!
"Nothing compares to the Minnesota 4-H Llama-Alpaca Costume Contest," reads the photos' caption. "Which one is your favorite?" While the photos don't explain what each contestant's costume or theme was, we think we can guess most of them.
Several people in the comment section confirmed our best guess on this one -- it's Nemo (of Finding Nemo) and his sea anemone!
This one, we deduce, is a Christmas tree and Santa's helper. Or just an overall Christmas theme.
It's a little difficult to tell what the llama's dressed as, but our best guess is a "Little House on the Prairie" or Oregon Trail theme. Whatever it is, we love the dedication!
This festive party is a pair of pinatas or -- as one person joked in the comment section -- "pinllamas!"
The obvious theme on this one is ice cream, though if the costumes are more specific, that's a little harder to tell. Either way, we love the llama's human-like arm and hands holding the ice cream cone!
Fortunately, this contestant's theme is literally written all over -- Dr. Suess's Cat in the Hat!
Wednesday's Llama-Alpaca Costume Contest was held in Warner Coliseum and is always a fair-goer's favorite. In 2019 one woman live-tweeted the event to the delight of Twitter users:
The 2021 Minnesota State Fair runs August 26 through Labor Day, September 6.
10 Things You'll Find Stuck Under Your Shoe At The Benton County Fair
12 Items You Didn't Know Were Invented In MN (And A Few You Did)