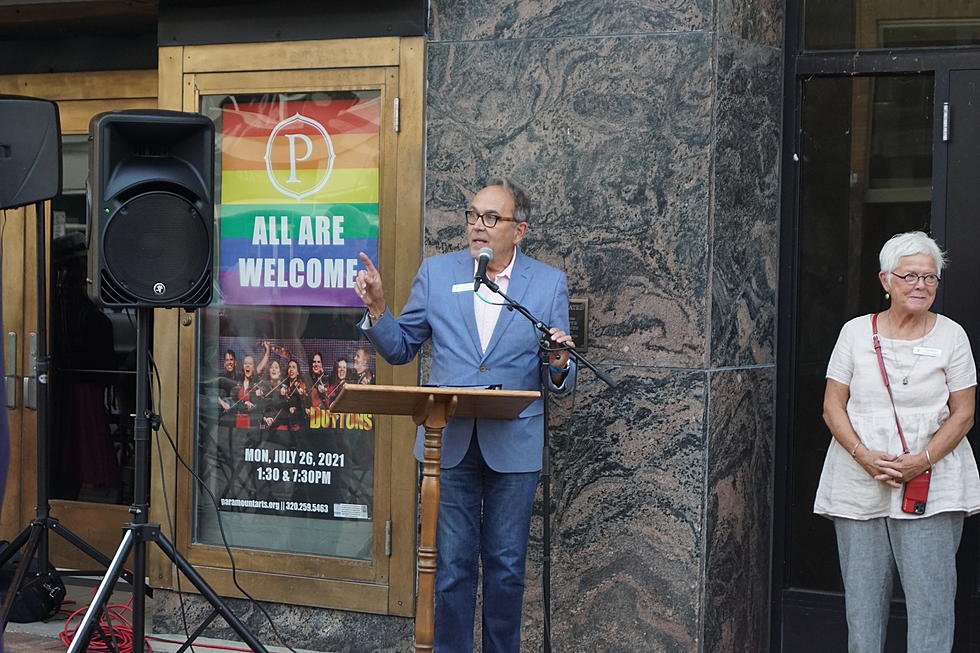 Paramount Executive Director To Step Down in August
(Photo: Alex Svejkovsky, WJON)
ST. CLOUD (WJON News) -- The Executive Director of the Paramount Center for the Arts has announced he will step down later this year.
Bob Johnson announced Wednesday he will step down from his role on August 31st.
During his tenure at the Paramount, Johnson was responsible for a number of notable achievements including a successful fundraising campaign to replace the 804 seats in the theatre, continued growth of the organizations' fund balance, leading the organization through the covid-19 pandemic, and continued personal involvement throughout the community, connecting the art center with the people it serves.
Johnson says his time at the Paramount has been a gift.
Whether staff, the Board of Directors, artists, performers, volunteers or the public, I have been inspired by so many and their love of art and entertainment and recognition of its importance in our lives. This is a tough decision, but it is time for a change for the organization and for me.
Between now and August, the Executive Committee of the Paramount Center for the Arts Board of Directors will consider its options for Johnson's replacement.
Johnson plans to continue his involvement in the community as the Chair of the Downtown Alliance, Board member of the Good Earth Food Co-Op and Trustee at the Cathedral of St. Mary.
New Sculpture Celebrates Paramount's 100th Anniversary