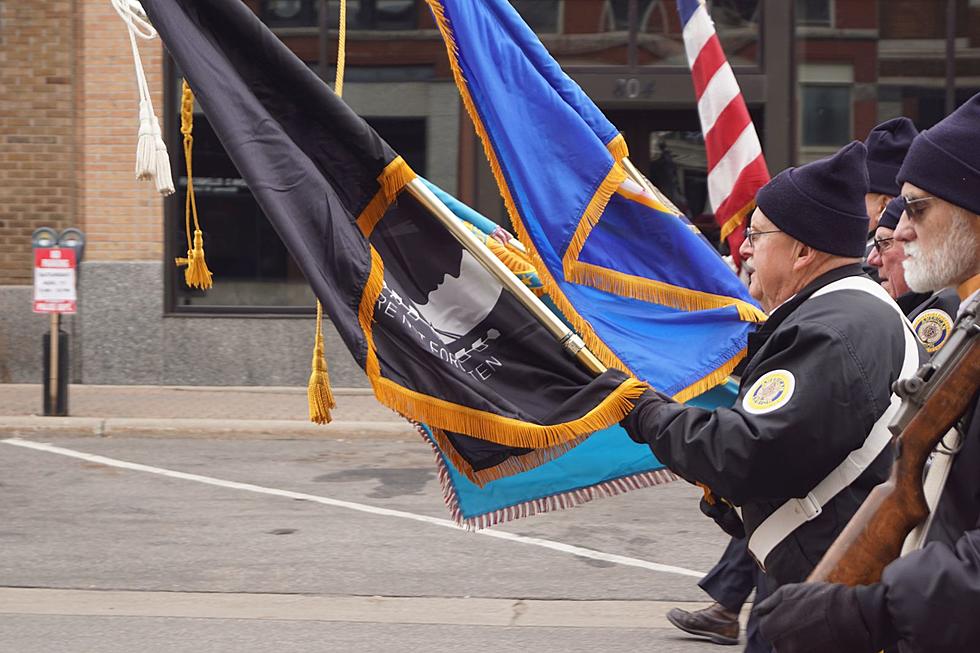 Parade Held To Honor Veterans
Paul Habstritt, WJON
ST. CLOUD (WJON News) -- A special parade to honor veterans was held Saturday in St. Cloud. The annual Veterans Day Parade started at the Great River Regional Library at 11:00 a.m. and went down St. Germain Street to the River's Edge Convention Center.
Many people braved the cool weather to honor area veterans. Mayor Dave Kleis says it is important for us to recognize people who served:
"Very few people have raised their hand to serve their nation and so it's important that we recognize that sacrafice that it takes for those who have served, who are serving, regardless of what branch of service it was or whether it was in war time or whether it was in peace time they made that commitment to defend our freedom, our liberty, and our constitution, and our way of life."
There was a brief ceremony after the parade to also recognize and honor veterans. St. Cloud Metrovets organized the parade.
TOP 10: The best holiday TV specials of all time, ranked
LOOK: 15 Unconventional Christmas Albums From the Past 50 Years
LOOK: See what Christmas was like the year you were born