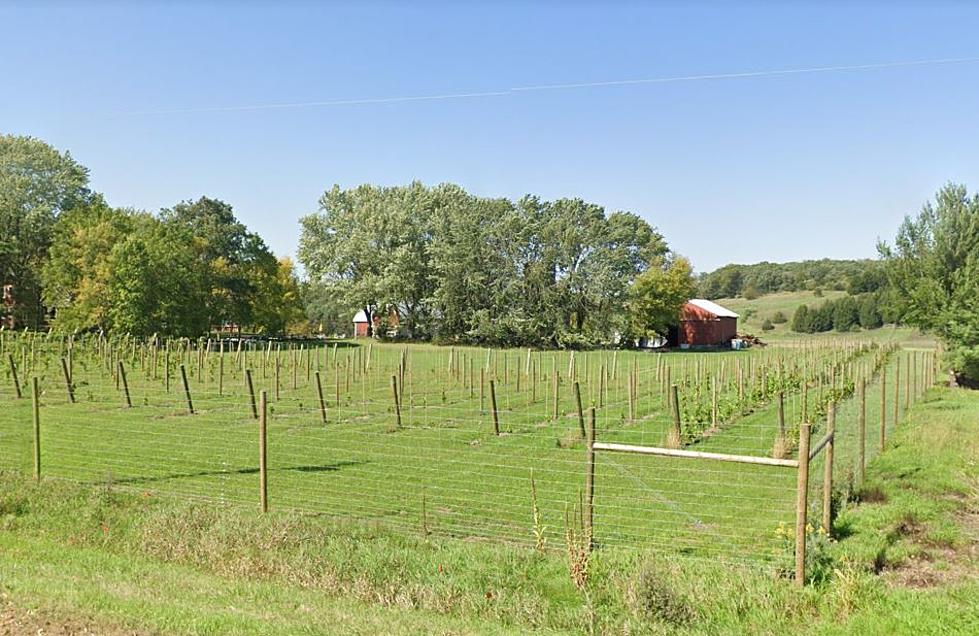 One Of Minnesota's Newest Wineries Is Just 90 Minutes From St. Cloud!
Image Credit: Google Maps
One of Minnesota's newest wineries is just 90 minutes from St. Cloud, and you can even spend the night there! The winery, which is located in Grant Minnesota, opened up to the public this Spring and so far it seems like people are liking what they are offering. If you get a free weekend this summer or fall, you might want to check out Two Silo's Winery!
Two Silo's opened up to the public this Spring, and from everything I've seen online lots of people are digging what they are producing. Not only can you enjoy the literal fruits of the owner's labor, but you can also stay at the winery as a portion of it is a rentable Airbnb!
I've got to admit I wasn't a wine person before but since we started visiting some of Minnesota's wineries when we lived in Albert Lea and then moved to what some call the Napa Valley of wine-making in the Minnesota River Valley, I've grown to appreciate a nice glass on a summer evening or crisp autumn afternoon.
So far the offerings at Two Silo's Winery and Vineyard are somewhat limited as they just got going, but the online reviews seem to say what they do have is pretty good!
I've got my eye on stopping by next weekend, as we are going to be in the area for a family event Saturday morning, and I don't think I'll have to twist my wife's arm to go.
What's your go-to winery or brewery in the area when you just want to enjoy a glass and relax with the weather? Let us know in the comments!
Million Dollar Homes! Check Out This 'Palatial Paradise' For Sale In St. Cloud
The housing market still seems to be going pretty strong, nothing like the last 2-3 years when homes lasted just hours on the open market, but there are still plenty of homes listed for sale in Central Minnesota. One of those homes is a million-dollar listing right here in St. Cloud. The home is described as 'an exquisite palatial paradise', and the photos online seem to prove it.
LOOK: Cities with the Most Expensive Homes in Minnesota
Stacker
compiled a list of cities with the most expensive homes in Minnesota using data from Zillow.
40 Things to Do in Central Minnesota This Summer