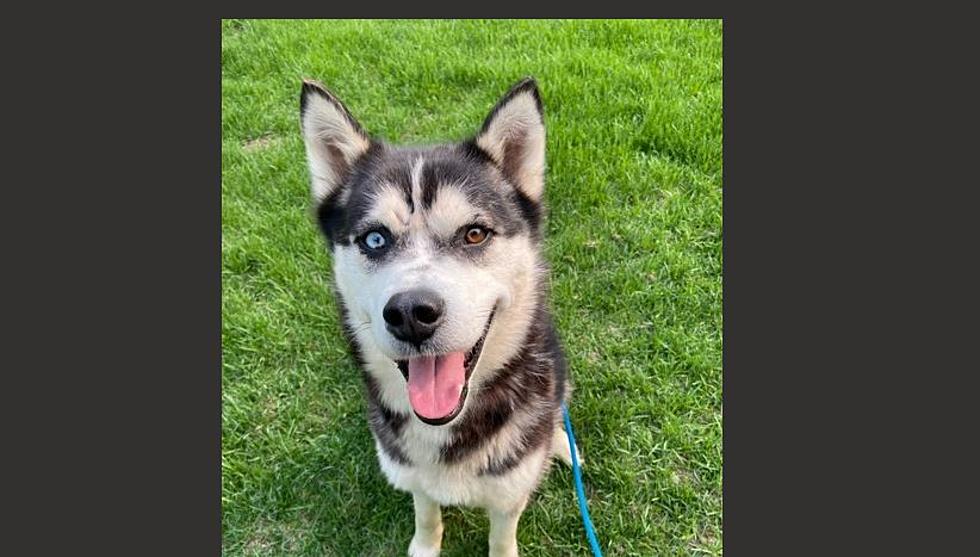 One Eye Brown, the Other Blue, This Could Be the Dog for You
TCHS
Meet Geppetto! This handsome guy came to TCHS as a stray, so nothing is known of his past.  He has been friendly and outgoing with staff since his arrival. He can be very vocal (just like any Husky) and has lots of different calls/songs!
He doesn't seem to care for toys but that may change once he is settled in a home. It is unknown if he has met other dogs or any cats, slow and proper introductions are very important when bringing home a new pet.
He is a very energetic guy and would benefit from a home with an active lifestyle, so he can get regular physical and mental stimulation.
It is unknown if he is house trained, his adopter should be prepared to keep him on a regular and often schedule to help prevent accidents in the home.
Donations and adoption fees help cover the cost of spay/neuter surgeries, microchipping, vaccinating, de-worming, any medical procedures and general care.
DEPOSITS MAY BE PLACED ON ADOPTABLE ANIMALS by calling 320-252-0896
The Tri-County Humane Society is an independent, nonprofit animal shelter in St. Cloud, MN, providing quality services to people and animals since 1974.
Visit Animals
Monday - Thursday:  12 - 6:00pm
Friday:  12 - 8:00pm
Saturday:  11am - 5:00pm
Sunday:  12 - 5:00pm
Shelter Store Opens Earlier
735 8th Street NE
St. Cloud, MN 56304
WOOF: These are the most popular dog breeds in America
LOOK: The least obedient dog breeds
Check out these 50 fascinating facts about dogs: