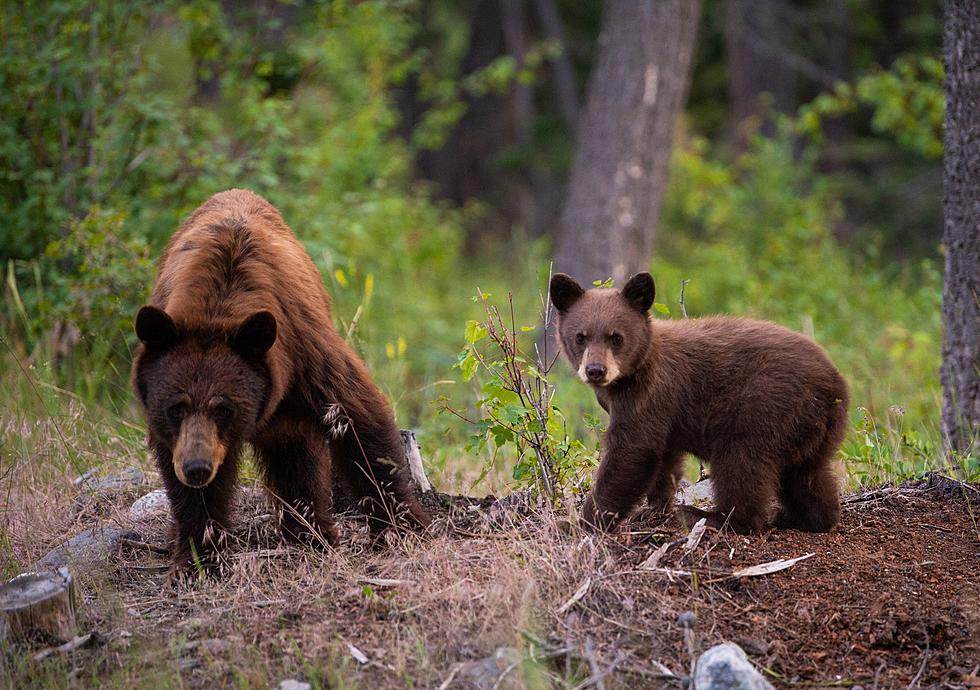 Northern Minnesota Bear Cub Destroys Trail Cam – But It's Cute!
Photo by Ben Owen on Unsplash
GOTTA LOVE A BABY BEAR
Do you like watching videos of animals in their habitat?  This video is short, but a trail cam has captured a precious moment between Momma Bear and her Cub frolicking and grazing in the wilderness.
LOVING LIFE
The little bear cub is absolutely loving life right now; although his Mom isn't ready for play, as she gives him a loving nudge to 'knock it off' cause she's hungry.
Since Mom isn't ready to play, the cub goes off looking for other things to play with and actually discovers the trail cam, and finds great interest in it. The cub comes back again and again to the trail cam, before finally taking it down.
VOYAGEURS WOLF PROJECT
The video is posted by Voyageurs Wolf Project and was from last spring, but they say we are at another season of these beautiful animals destroying their trail cams,  but if they can keep getting great footage like this, it's worth it. I can see why this video is one of Voyageurs Wolf Projects' favorite all-time videos and they watch it again and again.
On a side note, the Voyageurs Wolf Project is a group that is focused on understanding the summer ecology of wolves in the Greater Voyageurs Ecosystem in Minnesota. Their goal is to take cutting-edge wolf research and turn it into effective outreach and education about wolves. You can learn about the project at voyageurswolfproject.org.
I hope this brightens your day.  You can watch the video below.
Minnesota's Most Unique Places To Stay The Night
Bits O Bacon Chocolate Chip Cookies
Minnesota's Ten Tallest Buildings