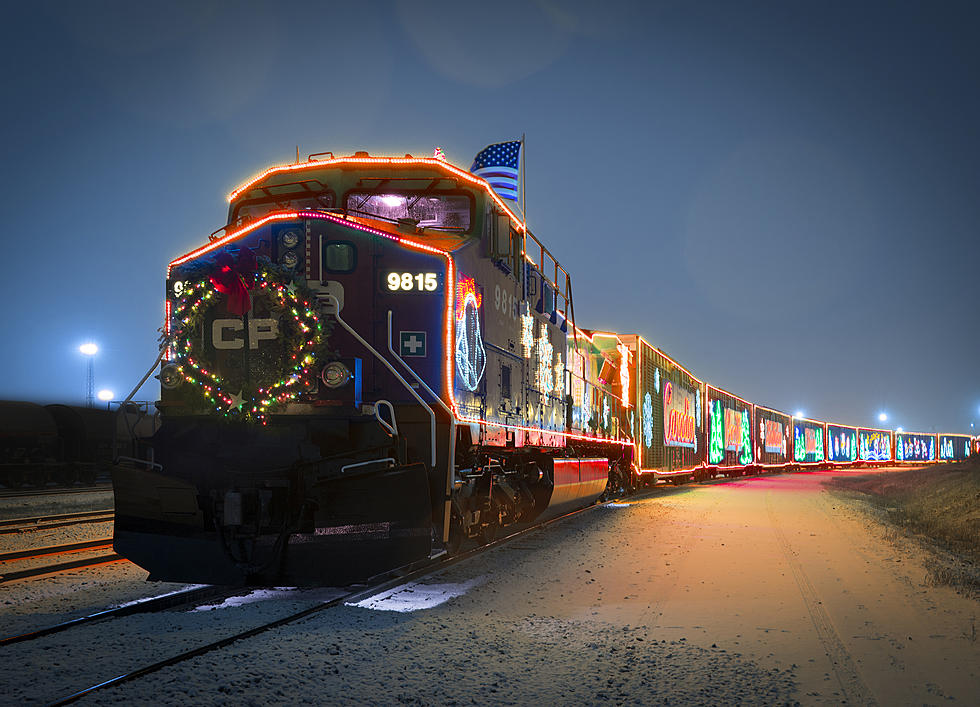 No Canadian Pacific Holiday Train in 2020 Due to COVID-19
Kristopher Grunert/Canadian Pacific RR
Thanks for nothing COVID-19.
Due to the COVID-19 pandemic, CP will donate to food banks in communities along its network and host a virtual concert in lieu of its  regular Holiday Train program. The modified program will draw attention to food security issues, while ensuring donations go to all food banks that would ordinarily receive them, including those that typically host a Holiday Train event in alternating years.
The Canadian Pacific Holiday train would make multiple brief stops along the route collecting food donations and always featuring live music to entertain and spread holiday cheer. To maintain that tradition, CP will be producing a benefit concert, with details to be announced at a later date.
The CP Holiday Train is a yearly tradition that started back in 1999. The lit up train travels across Canada and the northern U.S. raising money, collecting food and drawing attention to the important work of local food banks. Last year the Central Minnesota stops included Big Lake and Annandale. In its first 21 years, the train has raised $17.8 million and collected 4.8 million pounds of food for local food banks in communities along CP's network.
The plan is to resume the Holiday Train tradition as normal in the 2021 season. I know I'm already looking forward to the holidays next year. And in the mean time, donate to local food banks if you are able to. Just because the big events aren't happening doesn't mean that the need isn't there. It is never too early to start the season of giving!
Enter your number to get our free mobile app
St. Cloud Restaurants That Should Be on Diners, Drive-Ins and Dives