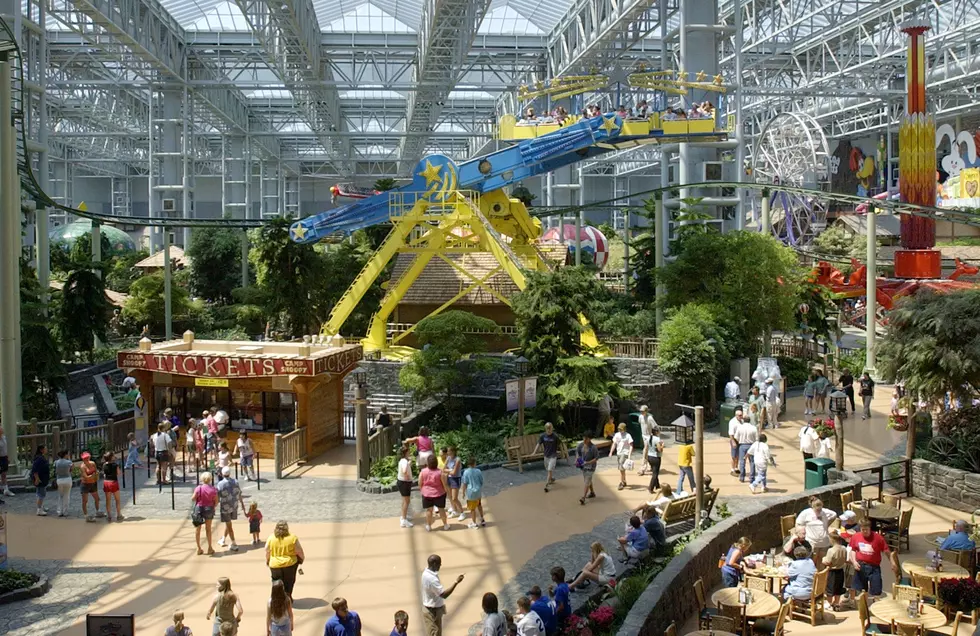 Nickelodeon Universe Reopen, Sports Huge 'Welcome Back' Sign
Getty Images
Yay! We've been waiting quite some time for this. Mall of America in Bloomington announced via Facebook that Nickelodeon Universe is open again after being shut down due to COVID-19 concerns.
Nickelodeon Universe displayed a giant blue 'welcome back' sign with pictures of their famous green slim.
Enter your number to get our free mobile app
Things will temporarily run a little differently. They've created a two-hour unlimited ride pass that you can buy on a first come, first served basis. It costs $19.99 plus tax on non-peak days. On peak days tickets are $24.99 plus tax. You can check out their peak/non-peak calendar online.
Even if you're not planning on going on rides, you'll still need a non-rider ticket. It's $4.99 plus tax. If you've got an annual pass, you can get one, two-hour unlimited ride pass per day.
For people who have promotional tickets, they'll still be honored but the park encourages people to save them until the park is full open again.
They can only host up to 150 people in the park at a time due to the Minnesota governor's executive order.
Tickets to Nickelodeon Universe are available at their North entrance.
10 Things Minnesotans Pretend to Like But Actually Don't