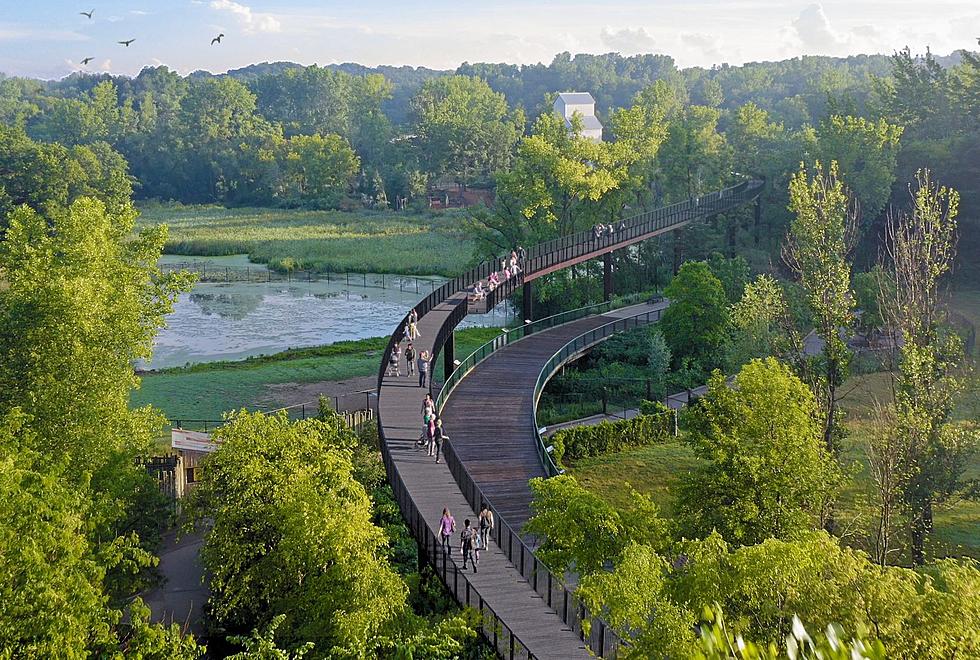 New Treetop Trail at Minnesota Zoo has a Shocking Issue
Minnesota Zoo
People were waiting for quite some time for this new attraction to open.  And finally it did a few weeks ago. I'm talking about the new Treetop Trail at the Minnesota Zoo.
This trail sits about 30 feet above the ground so visitors to the zoo can walk above the grounds and observe the wildlife below with animals in their "natural habitat". At least as natural as it can be while still being in captivity.
The TreetopTrail has been a "shocking" experience for some zoo visitors.  For some people there have been some static shocks that are happening as they cross the trail.
From Axios:
Zoogoers are being zapped by static electricity, particularly after touching the metal railings, while walking the 1.25-mile elevated pedestrian loop, several recent visitors confirmed 
Apparently there are signs that state that this can happen before you walk across the trail.
Signs posted by the zoo along the trail caution the use of electrostatic sensitive devices because the use of recycled composite decking for the trail can cause "naturally-occurring static electricity,"
The experience is described as when you walk across a carpeted room and sometimes you experience a shock when you touch something afterwards.
Is the Minnesota Zoo planning to do something to eliminate the static shock?  Yes.  Just like what you would do to eliminate static in your clothes, they are using that type of spray on the railings a few times a week to try and eliminate some of the static shocks that have been happening.
I feel like if you get a small shock on something I'm not too worried about it, but some people probably would be concerned.
LOOK: 11 tick-borne illnesses and what to watch out for during your outdoor adventures
Stacker
compiled a list of 11 common tick-borne diseases in the U.S. and what symptoms to watch out for, using a variety of medical and government sources.
Plant Some Of These In Your Garden to Keep Mosquitoes Away
As we previously told you, mosquitoes are the most
dangerous creatures on earth
. If you want to keep them away from you're yard, these plants can help!