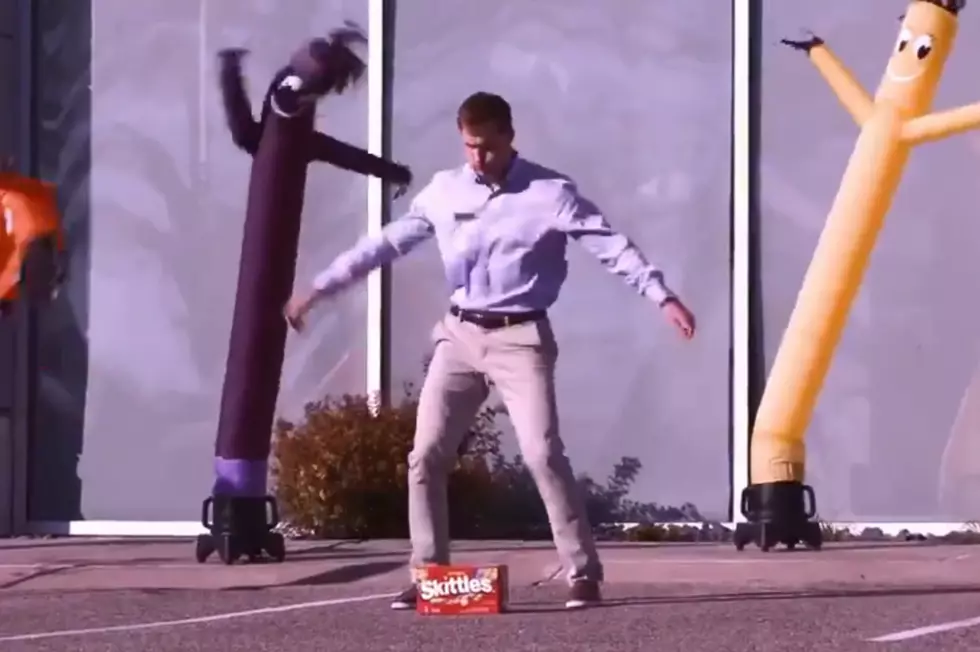 New Skittles Ad features Kirk Cousins' Questionable Dance Move
Kirk Cousins via Twitter
Kirk Cousins makes a better QB than dancer.
Following the Viking's monstrous 24-9 win over the Detroit Lions Sunday, QB Kirk Cousins posted a rather unusual short video to Twitter. In an apparent ad for Skittles, Cousins walks into the scene, sets down an exceptionally large box of Skittles and joins four air dancers in a somewhat bizarre arm-wave dance.
Cousins' dance is the same one he performed last month after a 6-yard touchdown run against the Arizona Cardinals. Perhaps he's hoping it will catch on?
In any case, the Vikings at 5-3-1 have a bye week, which we can only hope will give our QB plenty of time to improve his touchdown celebration dance moves.
---
Equally as tasty as Skittles and as bizarre as Cousin's air dance is Starbucks' Witch's Brew Fappuccino. Watch Abbey taste test it for herself: