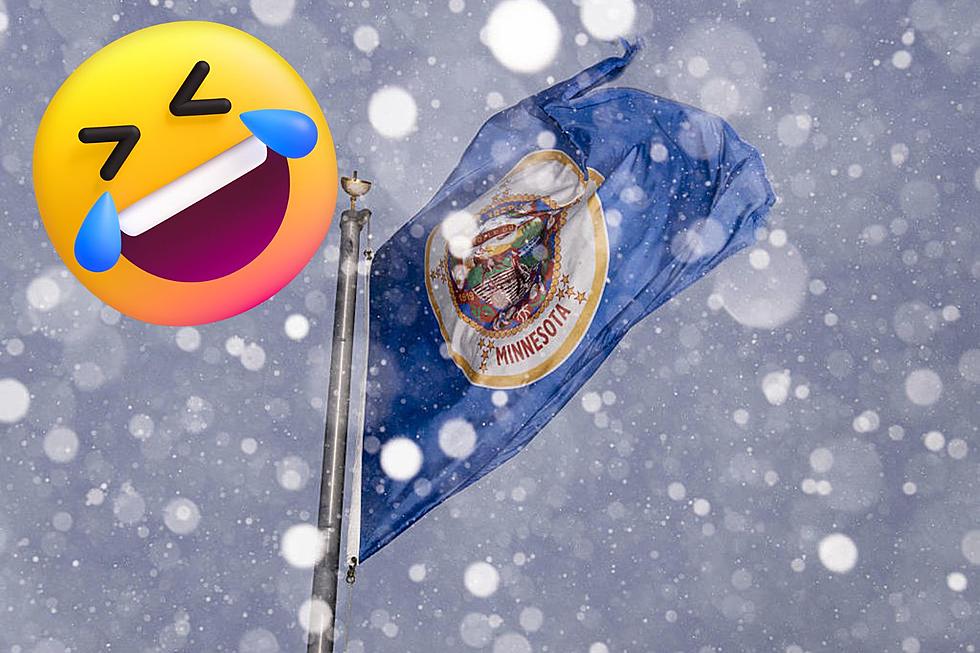 New MN State Flag? Hysterical Unsubmitted Options!
Photo by Getty Images
There were over 2,000 submissions for the new Minnesota State Flag.  Some are great, some are....interesting.  But even better than those not so great submissions are these ideas from local artist Adam Turman.
According to his website Adam is an artist, muralist and screen printer from Minneapolis.  He offers his take on Minnesota landmarks and lifestyle.  He worked with the Minnesota State Fair in 2019 creating 3D versions of his art that visitors could take pictures with and it was a social media hit.
You can't deny that these flag ideas definitely connect with our Minnesota way of life.  I mean, Ruffles and Top the Tater? "Dontcha know" in the beloved Dayton's font is perfect!
Recently there was a call to redesign the Minnesota state flag.
The following are my submissions. Fingers crossed 
Wink, wink, nudge, nudge.
How cool would it be to be the chosen artist/designer?! What an amazing opportunity and an honor to represent the wonderful, incredible, beautiful state of Minnesota.
As Turman mentions here, he did submit some serious flag options, but that he had to have some fun with it as well and these are clearly fun! Who in Minnesota hasn't at some point said, "For cripes sake" or "Geez Louise"?   I'm beginning to think he should submit these as well.
You can see some of the best and worst (real) submissions for the state flag
HERE
. Meanwhile how do we start a petition to get the Top the Tater flag adopted asap?
Bucket List Attractions in Minnesota - Must Sees
The 25 Best Places to Live in Minnesota
Stacker
compiled a list of the best places to live in Minnesota using data from
Niche
. Niche ranks places to live based on a variety of factors including cost of living, schools, health care, recreation, and weather. Cities, suburbs, and towns were included. Listings and images are from
realtor.com
.
On the list, there's a robust mix of offerings from great schools and nightlife to high walkability and public parks. Some areas have enjoyed rapid growth thanks to new businesses moving to the area, while others offer glimpses into area history with well-preserved architecture and museums. Keep reading to see if your hometown made the list.