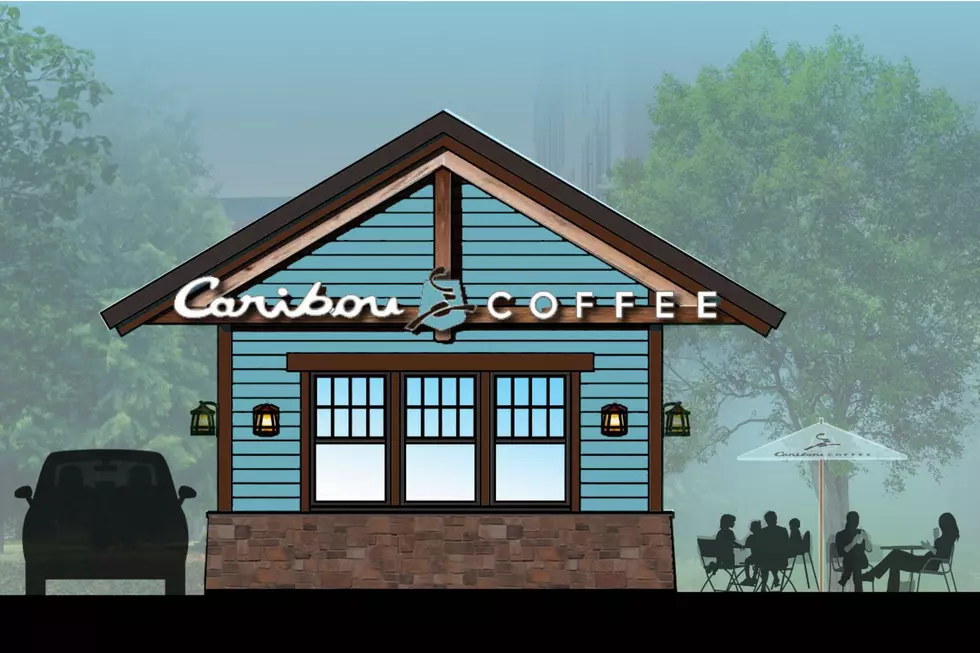 New Caribou Coffee "Cabin" Coming to Big Lake
Caribou Coffee
Big Lake will be among the five Minnesota locations to get Caribou's newest store concept -- Caribou Cabins!
The Minnesota-based coffee chain announced Monday that they'll be launching new pop-up stores called Caribou Cabins. Drawing inspiration from the Northwoods, these little "Caribou-blue" drive-thru, walk-up only stores will focus on "guest convenience, speed, and efficiency."
According to PRNewsWire, Caribou Cabins will offer an extended menu with additional breakfast sandwich and bakery options. Caribou Cabins will also be the first to offer new "Caribou Bou-sted" (boosted) options featuring caffeine-infused sparkling waters, crafted sodas and crafted juices.
"Caribou Coffee will continue to lean into the Northern roots that made our brand what it is today," says Caribou Coffee President & CEO John Butcher. "We are confident that our new Cabin concept will differentiate us even more by delivering customers the highest quality coffee, expanded beverage innovation and ownable guest interaction that only Caribou can deliver."
In addition to Big Lake, the other four Minnesota locations to get Caribou Cabins are Jordan, Burnsville, St. Peter and Willmar.
Caribou Coffee is the second largest coffee house in the US with over 300 company-owned locations nationwide. Minnesota alone has 288 locations.
"Welcome to the Cabin!"