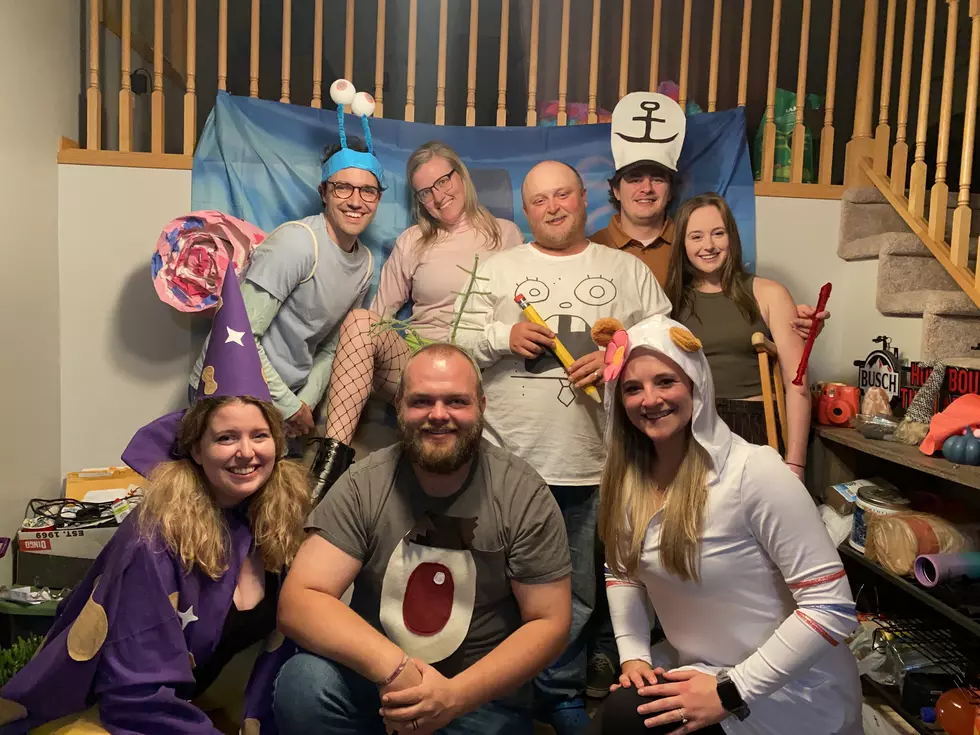 My Friend Group Won 2nd Place in a Costume Contest This Weekend
Abbey Minke
Over the weekend my husband and I hosted our annual Halloween party. We have been the host site for Halloween gatherings for years now, and what makes it extra special is that our whole group sticks to a theme. In years past we have done Disney villains, Nintendo characters, and the cast of Schitt's Creek. This year we went back to our childhood and chose to do Spongebob characters.
We take our Halloween costuming seriously and love to DIY a lot of our looks, so there was a lot of last-minute gluing, sewing, cutting and pinning to finalize our fits. But it all paid off in the end.
We love the Halloween party at Molitor's Quarry in Sauk Rapids and have tried super hard in years past to win the costume contest, or even get an honorable mention. One year my friends Nick and Erin actually did get honorable-mention prizes as individuals which we all considered a victory.
So this year when it was time for the winners to be announced we all hit the dance floor to clap and cheer for the top three winners. When second place was announced as "Bikini Bottom" we all looked at each other confused. I personally was thinking "did another group come as Spongebob characters?" Then we realized that was us! We were Bikini Bottom and the 2nd place winners!
We were so excited, we do elaborate Halloween costumes for the love of the game, and to get recognized for our hard work felt so great.
Thanks for another great Halloween party Molitor's! Happy Halloween to all!
My Friend Group Won 2nd Place in Molitor's Costume Contest