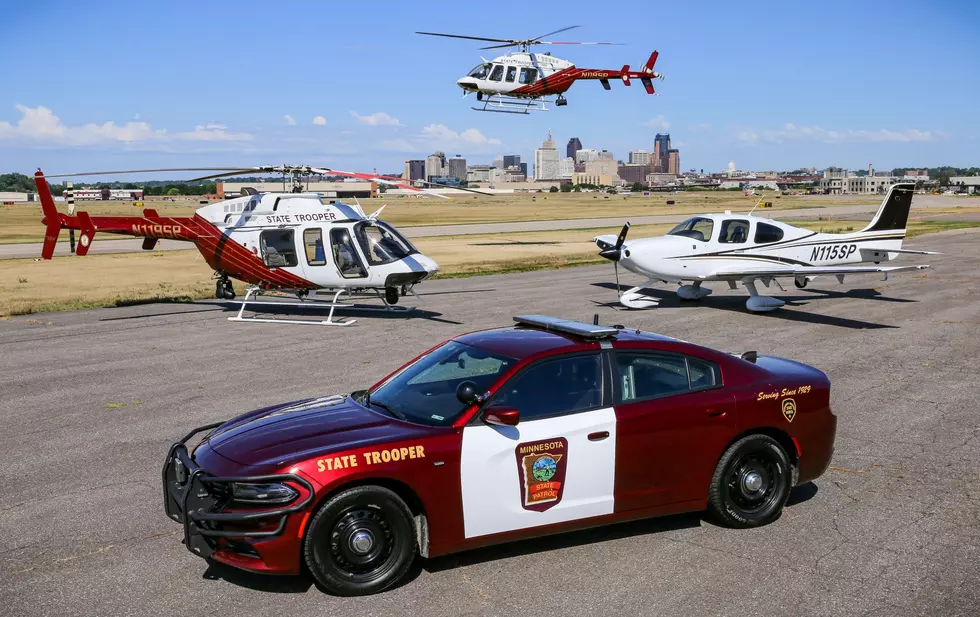 MSP Talks Summer Traffic Enforcement
Minnesota State Patrol/Facebook
ST. PAUL (WJON News) - Minnesota State Patrol troopers gathered at the St. Paul Airport Tuesday to discuss this summer's plans to control speeding and other driving offenses during the summer vacation season.
Colonel Matt Langer, chief of the Minnesota State Patrol, says the Highway Enforcement for Aggressive Driving, or HEAT, program will return.
HEAT started up again this year when the weather turned in April of 2023. And in just one month, troopers have stopped about 7400 drivers and made over 3500 Speeding contacts.
In addition to HEAT, Project 20(23) will focus high-intensity patrols on the most common violations: speed, not wearing a seat belt, distraction, and impairment. The first Project 20(23) patrol is this weekend in lakes country.
Law enforcement officials are planning a crackdown on street racing this summer, especially in the Twin Cities metro. St. Paul Police Sgt. Jermaine Davis says street racing has been a problem for a few years.
Illegal street racing and vehicle takeovers are not just an issue in Saint Paul but across the country. These groups can display dangerous and reckless behavior that can put lives at risk. We are committed, along with our other law enforcement agencies in the metro area, to bringing an end to this illegal activity.
Davis says multiple law enforcement agencies will be working to identify where and when these races will happen and work to break them up.
READ RELATED ARTICLES
Come Visit St. Joseph, Minnesota in Pictures