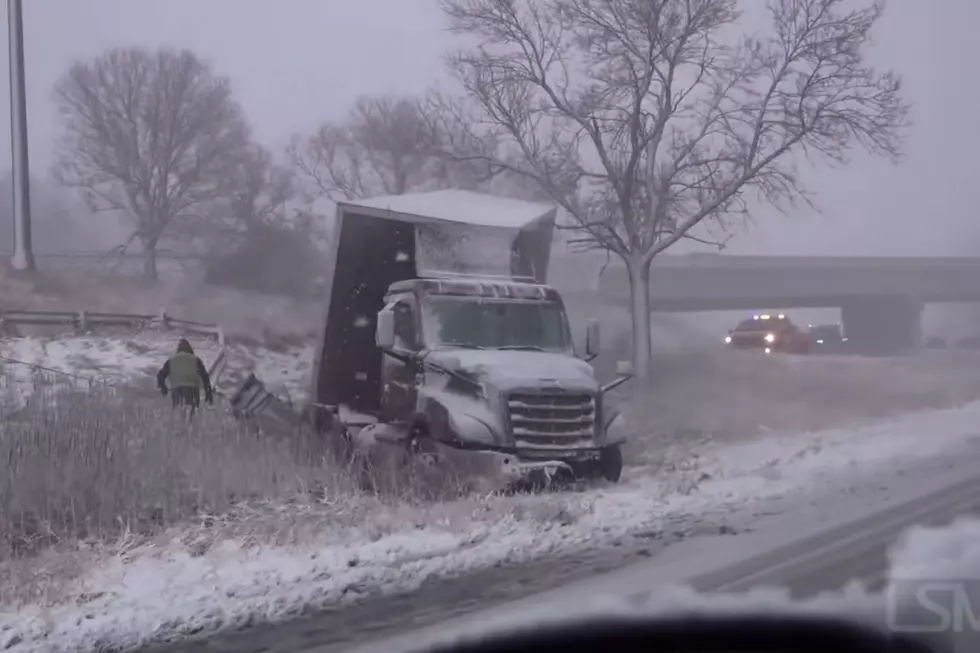 MN's Christmas Week Snow Storm Leads to Pileups, Wipeouts [WATCH]

Live Storms Media
A blizzard-like snowstorm last week made for some scary scenes on Minnesota roads.
My wife and I barely escaped last week's pre-Christmas Eve blizzard that swept through much of Minnesota. We left Wednesday morning for Christmas in Illinois, just hours before the slight drizzle we drove out of turned into ice and snow. While we were fortunate enough to get out in time, many Minnesotans weren't so lucky. Photos and videos posted across the internet show just how bad Wednesday's snow storm was.
A video posted to Youtube by Storm Chasing Video shows the whiteout conditions and massive pileup that occurred on I-94 in Albertville.
That video's been viewed over 600k times. Another video by Storm Chasing Videos shows conditions in nearby Maple Grove, which fared no better.
A video by Live Storms Media shows scenes of conditions and accidents in and around Minneapolis Wednesday.
That video's been viewed over 400k times. Another video by the same channel shows videos of trucks and vehicles in the Cities stuck on black ice.
On public discussion forum Reddit, hundreds of Minnesotans shared stories of their own harrowing experiences.
"494-94 till St. Cloud was complete garbage dec 24th morning," said one. "I counted 12 cars on the side or crashed, a semi was stalled in the middle lane of the highway."
"I drove from Woodbury to Maple Grove on 94 at about 2pm on the 24th," shared another. "The roads were slightly slippery but passable until we hit the 169 intersection, and then it was ABSOLUTE garbage."
A third person driving to to the Cities from St. Cloud says they got stranded and had to spend the night in Monticello.
"Started heading to the cities from St Cloud on the 23rd. Left around 11 am Wednesday and bailed out by the time I got to Monticello. Stayed at a hotel, then made the drive from Monticello to Eagan on Thursday morning. I honestly can't believe I made it. Driving on an actual ice rink might have been easier. Drove later from there to Maple Plain and it wasn't a whole lot better."
(If video above does not show, refresh page or click here)
Enter your number to get our free mobile app
6 Easy Ways to Support Small Businesses in Central Minnesota