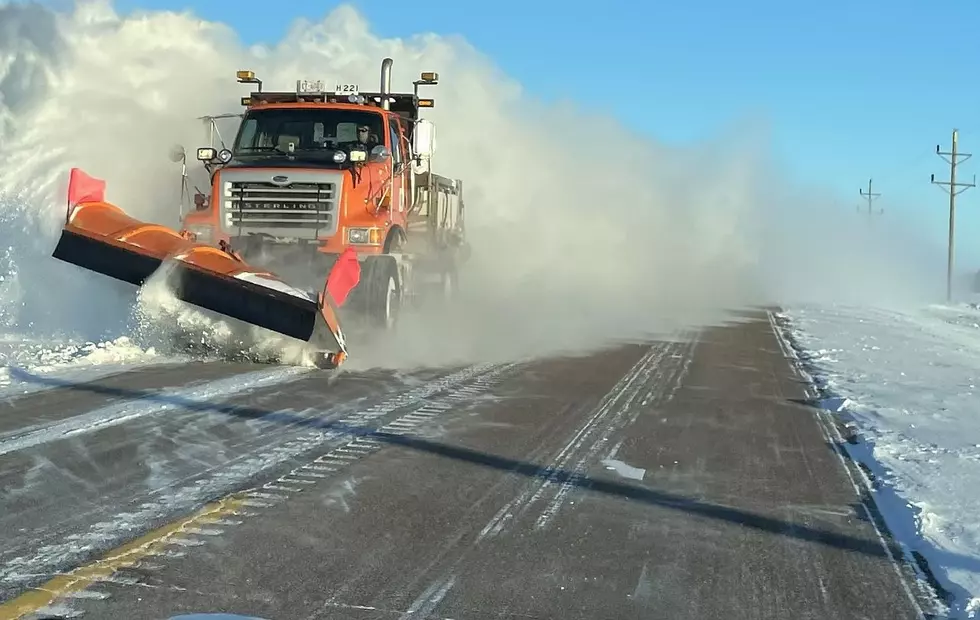 MnDOT Reveals the 2023 Class of Snowplow Names
Photo by WJON.com's Jim Maurice
ST. PAUL (WJON News) -- The votes are in and eight snowplows in the Minnesota Department of Transportation fleet have been named.
The top vote-getter with more than 15,000 votes references the Harry Potter movies with the name "Yer a Blizzard, Harry".
The snowplow that serves District 3 which covers central Minnesota is named "Better Call Salt".
The other winning names are "Blizzo", "Clearopathra", "Han Snowlo", "Blader Tot Hotdish", "Scoop! There It Is", and "Sleetwood Mac".
One named snowplow will represent each of MnDOT's eight districts.
---
READ RELATED ARTICLES
Famous People Who Came to St. Cloud in the '70s
Take a Virtual Walk Along the Mississippi River in Sauk Rapids
10 Smallest Towns in Central Minnesota