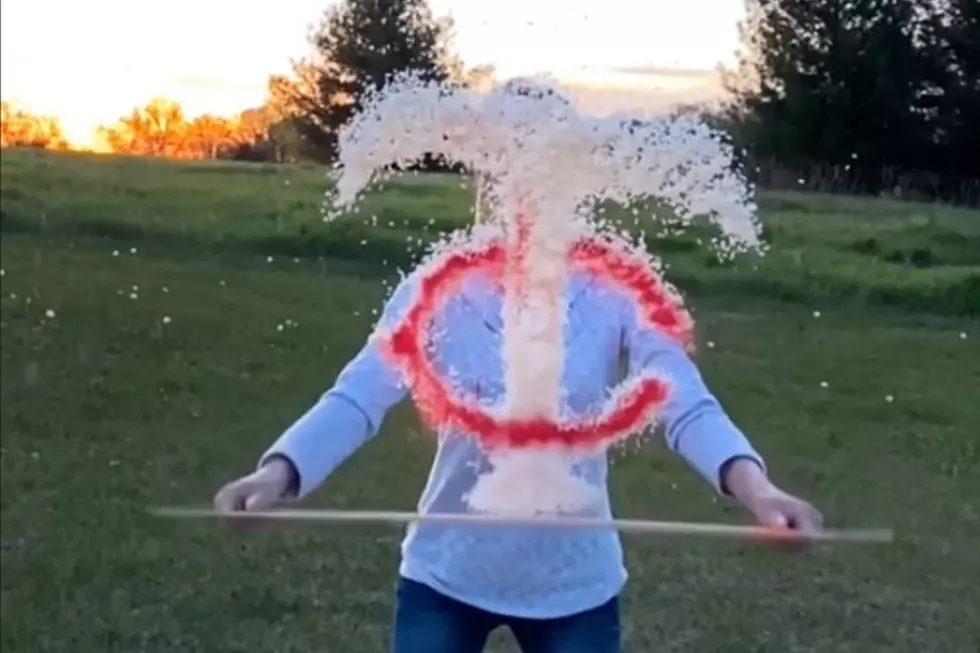 MN Mom's Incredible Rice Art TikTok Videos Go Viral [WATCH]
Maria.Lynn.Family via TikTok
A Minnesota mom has garnered quite the following on TikTok for her super impressive rice art videos.
TikTok user Maria Lynn -- who goes by maria.lynn.family on the video-sharing social network -- posted her first Minnesota-themed rice art video a few days ago. In it, she holds a flat plywood board in front of her. Rice is laid out in the shape of the state of Minnesota on the board. As she throws the board into the air -- hanging onto the edges -- the rice flies into the air as well, briefly displaying the shape of Minnesota before falling back down on the board.
Maria's first video earned nearly 25k views. Her second video, though, blew the first out of the water. In it, Maria stands again with a flat board in front of her. It's hard to tell what shape the rice is in, though her caption gives a clue: "Go Twins!! I miss baseball!" As she throws the board into the air, red and white rice grains form the MN Twins logo.
That video earned over 5.2 million views on TikTok. Maria has since posted another rice art video -- this one in honor of the Minnesota Vikings.
After being asked on TikTok how she does the rice art videos, Maria shared a tutorial video. Basically, she lays down sprinkles (for color) first followed by rice. The design has to be inverted (in otherwords laid down backwards) so that it shows correctly to the camera; there's an app to help do that, she says. Finally, once the design is created, the process of throwing it in the air needs to be filmed in slow-motion, otherwise it will be too quick to capture. You can watch Maria explain it below:
"MN Family Here to make you laugh and spread kindness" reads Maria's TikTok profile. Follow along with her here.
Enter your number to get our free mobile app
My Dad's Sad (or Ingenius) COVID Shopping Story