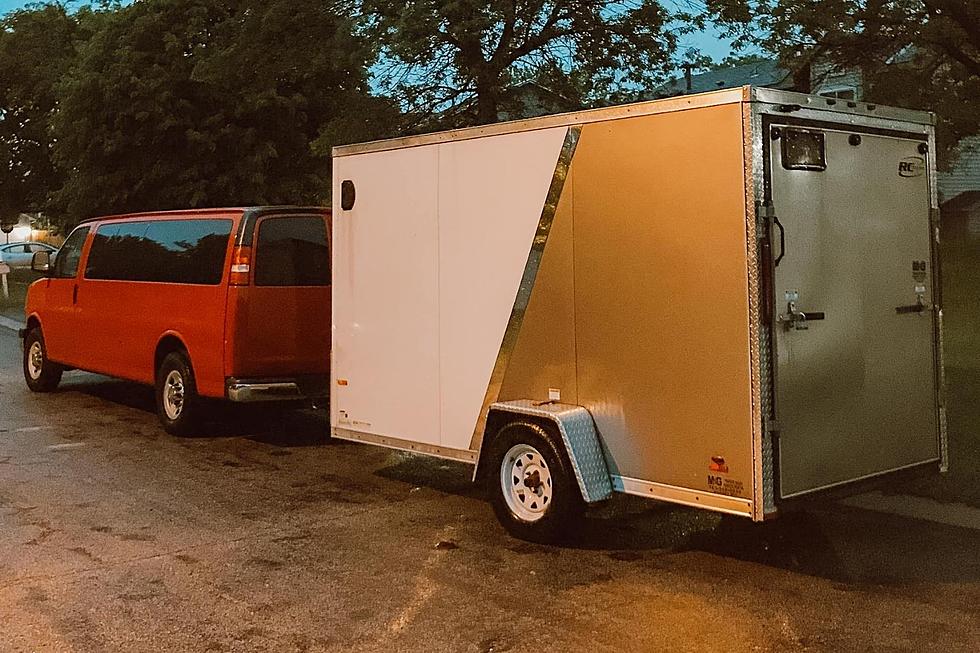 MN Band Asking for Help After Trailer with Gear is Stolen in Brooklyn Park
Harbor & Home via Facebook
The Minneapolis-based band said that their trailer with gear was parked and locked in Brooklyn Park.
The first time I saw Harbor & Home perform was at Nordic Brewing Company in Monticello May of this year. They were one of the first acts to perform live locally post-COVID, and they put on a heck of a show featuring a great mix of alternative rock originals and covers. An instant fan, I saw them again when they came through Nordic Brewing in August for a free acoustic show. Later in August, they opened for Grammy-nominated and Dove Award-winning rock band NEEDTOBREATHE for Oake on the Water in the Twin Cities.
I was sorry to read Harbor & Home's latest post on Facebook, then, sharing that their band trailer with gear was stolen.
"On Thursday, September 16th, 2021, we found out that our band trailer was stolen out of the lot where we keep it locked up and parked. Not only was the trailer stolen but it was also filled with a lot of our gear that we use on a regular basis for concerts."
They go on to share that they filed a report with the Brooklyn Park police, though admit they aren't hopeful of finding the trailer, and even if they do it will likely be trashed and the gear inside it missing.
"If you are able to donate any amount of money towards helping us buy a new trailer and to replace all of the gear we lost, we would be extremely grateful for your generosity."
They also share a full list of everything they remember to be inside the trailer, including various tools, banners, stands and merch. Fortunately, no instruments were in the trailer or stolen.
"It's a lot of odds and ends," they say at their GoFundMe, "but it's all important and helps us make shows happen."
Within 24 hours of creating their GoFundMe, they've raised $1,000 of their goal of $18,500. I'm thrilled with the fundraising progress so far but know they have a long ways to go. If there's any group of people up to the task, though, I know it's Minnesotans. If you'd like to contribute to Harbor & Home's recovery fund, visit their GoFundMe here.
FireFest 2021 Brought the Heat to Cold Spring
14 Central Minnesota Restaurants Where Kids Eat Free (or for Cheap)