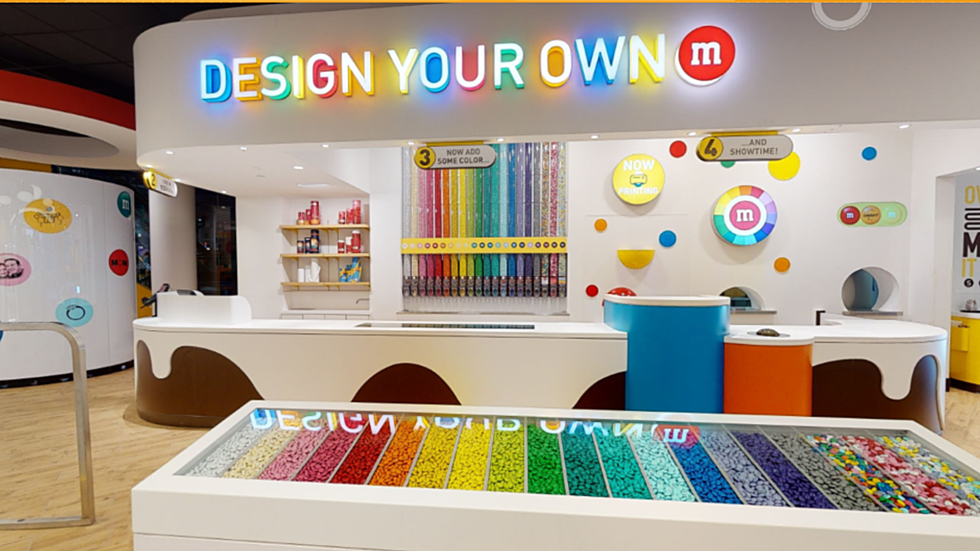 M&M Experience Opening at MOA Tomorrow (May 1)
Credit: Mars Incorporated
Three levels of chocolate!  What could possibly go wrong here?  It sounds a bit like Heaven to me.  Unless, of course, you're on a diet... that all ends here as you enter the land of chocolate, otherwise known as the M&M Experience at the Mall of America opening this weekend.
As you enter the store, or the experience as it's called, you will see how they are paying homage to the company's Minnesota roots.
The Twin Cities is a special place for the Mars-Wrigley Brand.

...the Land of 10,000 Lakes was Mars Incorporated's first home in 1910, when the company had just 125 employees. So returning to Minnesota was about going back to the brand's roots.
This is 3 floors of chocolate.  If you actually went through the entire thing while you are hanging out at the mall and did everything that they have to offer, it would probably take you most of the day.  Seriously, you gotta check this thing out.
There are activities for you to enjoy like a M&M Peanut climb, design your own M&M, with your face on it, or some other design untilizing some clip art of your choice.  It could be a lot of fun for birthday parties, gifts, or weddings.  You used to be able to order special M&Ms for a wedding or anniversary before. But this just adds a new element to it.
If you can't make it to the mall, there is also a 3-D version of the store that you can interact with.  You can make some purchases there if you'd like along with getting a special souvenir.
I don't care how old I am, I think I'm definitely going to check this store out.  It really does sound like it's going to be fun for everyone.  Well, if you are a chocolate lover, that is.
10 Pet Peeves Only Minnesotans Understand