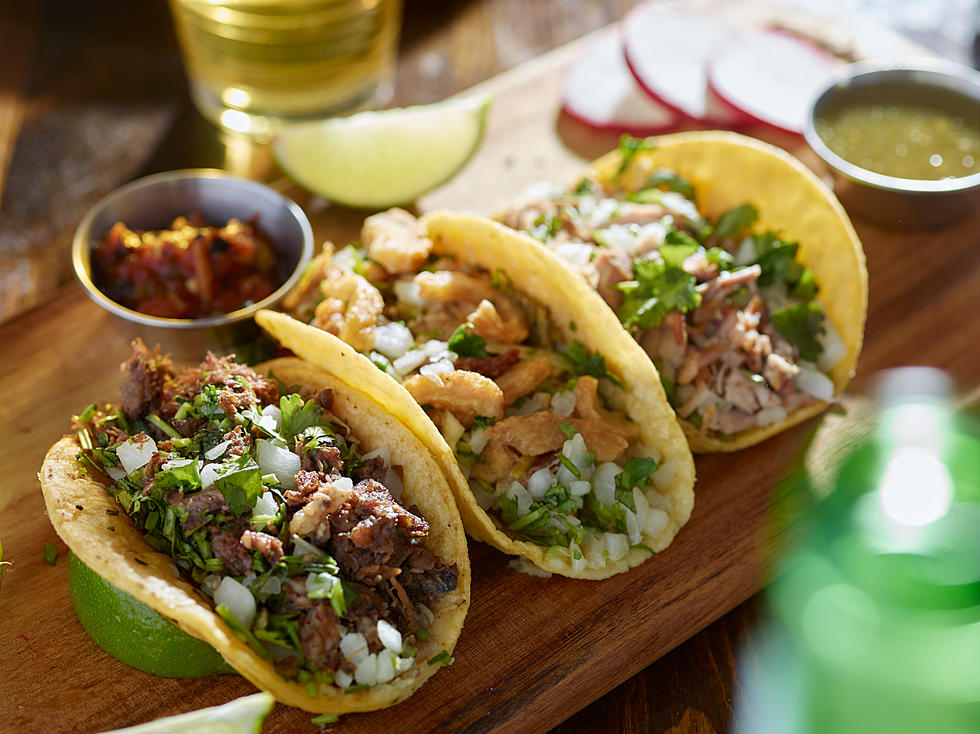 Minnesota's Favorite Super Bowl Snack Is On Point
Getty Images/iStockphoto
The Super Bowl is coming up this weekend, Sunday to be exact. It's one of the best comfort food holidays of the year. But, your football spread depends greatly on which state you're in.
Google just looked at what Super Bowl food is Googled most in each state. The top answer was buffalo chicken dip--YUM!! It was the top answer for eight states, but not in Minnesota.
Minnesota's favorite Super Bowl snack is TACOS! Tacos are amazingly delicious and incorporate all of the food groups. You can't go wrong serving up tacos for your party. I'm actually a lover of regular tacos, taco in a bag, taco dip, dessert tacos, taco salad, etc. The list of possible taco variations is endless. You can also get some great taco catering deals in our area for your football party this year!
If you're looking for other Super Bowl snack ideas, here's a list of some of the other top answers!
Spinach Dip
7 layer dips
Bacon wrapped smokies
Cake/death by chocolate poke cake
Lasagna
Pizza
Chicken wings
White chicken chili/Turkey chili
Nachos
Jalapeno poppers
Pretzels and cheese
Cream cheese wantons
For one day a year, I'm a football fan for the food and the commercials!