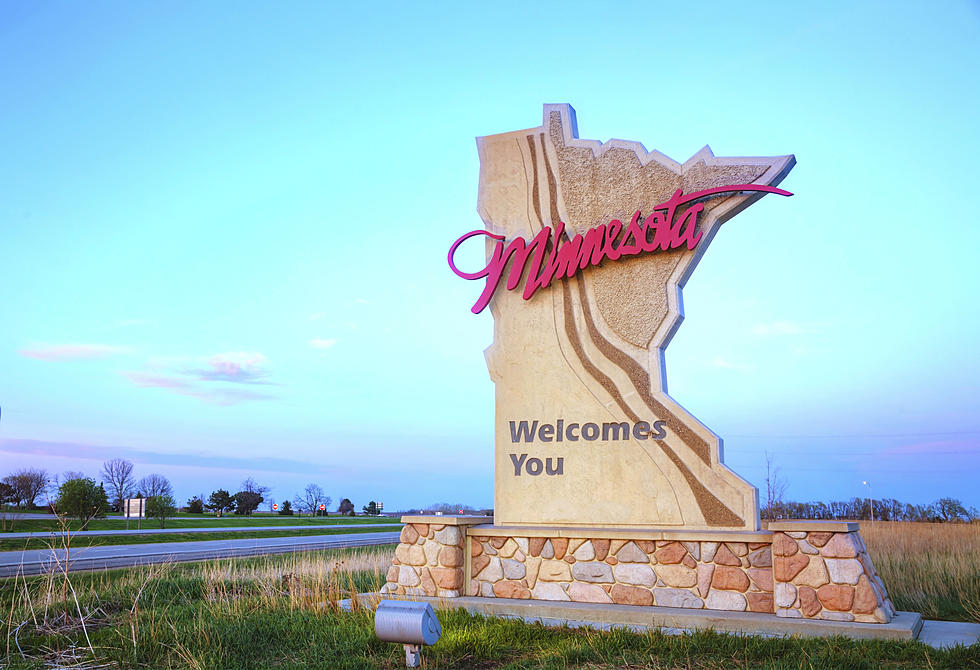 Minnesotans Share Their Favorite Part of Living in MN
AndreyKrav
From the North Shore to the Twin Cities, Tator Tot Hot Dish to Spam, the Vikings to the Twin, there's a lot to love about Minnesota!
As Minnesota celebrates its 162nd birthday this week (May 11, 1858), we thought we'd take some time to share the things we most appreciate about the Land of 10,000 Lakes.
"I love going up to my hunting cabin," shared Troy Goracke on Facebook. "Walking in the woods. Tubing down the crow wing river with friends. And best of all looking at the stars at night, they are so bright up there."
"You're never far away from the sound of water when you're in Minnesota!" said Lacey Lingofelt, sharing a photo.
"My favorite part is the excessively high taxes!" joked Joe Stangler. "Haha but in all seriousness it's definitely all the state parks and trails and all the places to camp!"
Need some more reasons to love living in Minnesota? How about these:
Minnesota has a wide array of fun and funky festivals, from the Minnesota State Fair to Art-a-Whirl, The Defeat of Jesse James Days to the International Eelpout Festival, Sauerkraut Days to Potato Days.
Sure, other states offer much of what Minnesota has to offer, but at a higher cost. All things considered, Minnesota is a pretty affordable state to live in for as much entertainment, outdoor activity and events as it offers!
Minnesotans are called nice for nothing! Maybe it's our Scandinavian heritage or just that "Midwest is best," but the people of Minnesota are -- generally speaking -- warm, friendly and hospitable.
Minnesota's major cities including Minneapolis, St. Paul, Rochester, and Duluth are clean and green, making for happy and healthy residents!
Nearly as diverse as our festivals is Minnesota's food and drink options! With so many cultures living together in the Land of 10,000 Lakes, there's no shortage of ethnic foods. Not to mention local favorites like the Juicy Lucy burger, artisan ice cream, Nordic Waffles, honeycrisp apples (bred at the U of M) and LOTS of great craft beer and spirits!
As we celebrate Minnesota's 162nd birthday, why do YOU love living in the North Star State?
Enter your number to get our free mobile app
15 Minnesota Town Names That Are Hard to Pronounce