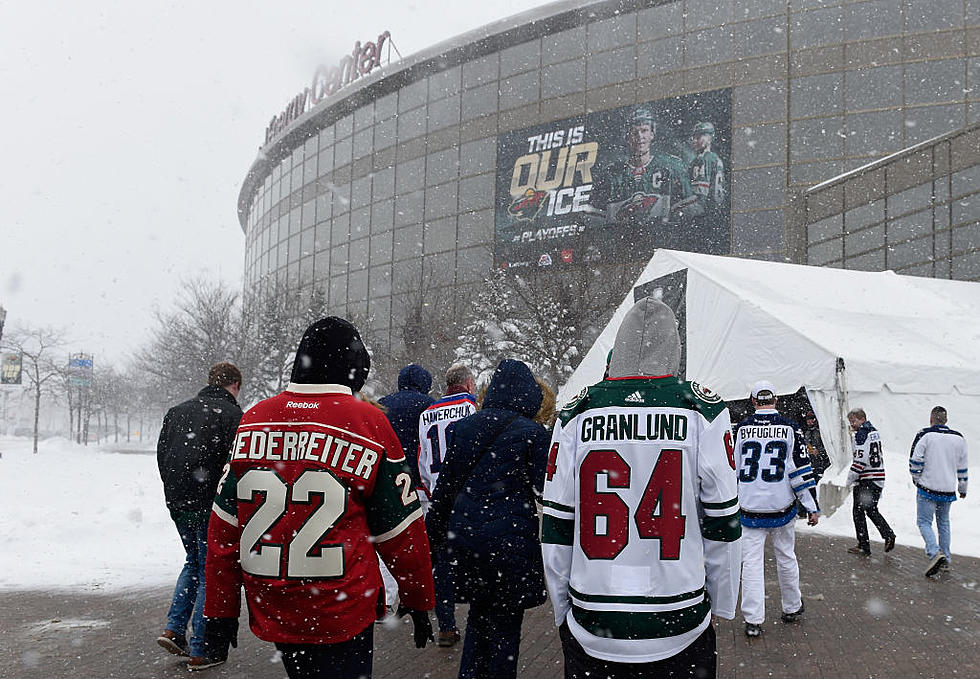 Minnesota Wild Looking to Collect Water from all 10,000 Lakes
Getty Images
To kick off the 2017-2018 hockey season, the Minnesota Wild invited people to bring water from their local hockey ponds and rinks to build the Xcel Energy Center ice. This year the goal is to continue the "This is Our Ice" tradition by collecting water from all 10,000-plus lakes in Minnesota.
Want to bring in water from your lake? Bring it to the Wild's "Flood the Rink" event on Sept. 15 at Xcel Energy Center. Can't make that day? You can bring water to any home game this season and add it to the collection station at Gate 1. You can bring up to 3 ounces of water, and even track what lakes have been added here! Moving water from lakes in Minnesota requires a special permit, which the Minnesota Department of Natural Resources has granted for this event.
In addition to bringing in your water, the Wild are encouraging fans to share the story of why they chose that body of water. Snap a pic and share your story using the hashtag #OurIce.
Get More from Abbey Every Taco 'Bout It Tuesday