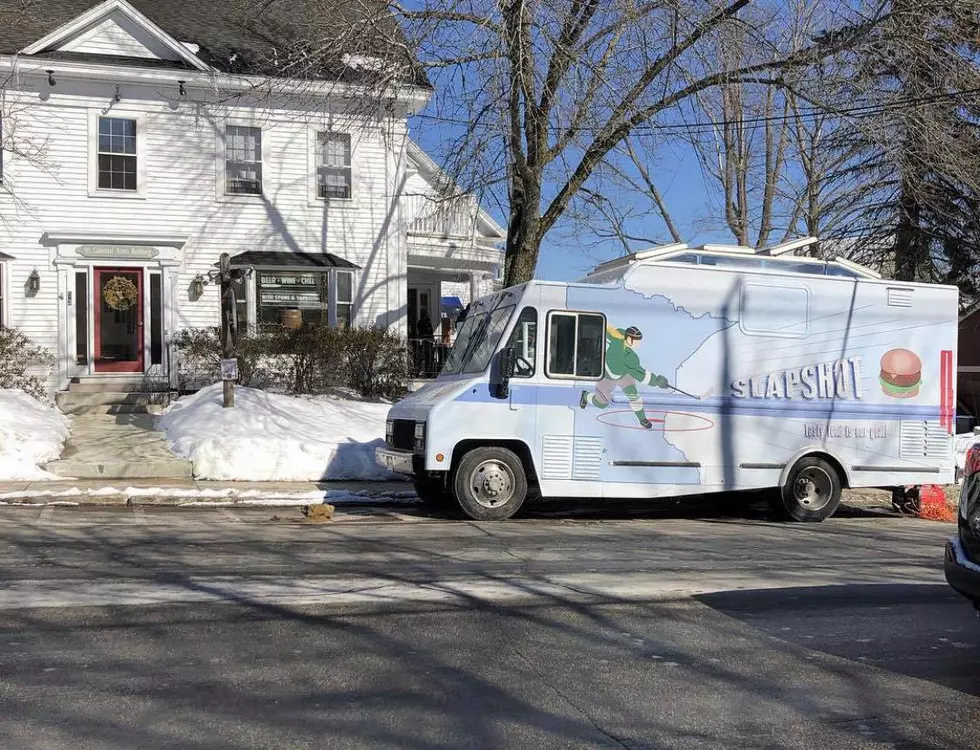 Minnesota Team Sent Home from Food Network Contest After Day 1
Slapshot Food Truck via Instagram
There is a brand new season of The Great Food Truck Race on the Food Network this season. This time the challenge is happening during the winter, and five aspiring food truck teams kick off the season in snowy Wolfeboro, New Hampshire. In the first episode of the season, host Tyler Florence challenges the contestants with naughty and nice holiday ingredients, and they compete for sales while battling the elements in a winter wonderland.
One of those teams was Slapshot Food Truck, a team of three women from Minnesota decked out in festive hockey sweaters. Slapshot specialized in Northern Minnesota comfort food, with a twist.
Enter your number to get our mobile branded app
During their first challenge they made:
Holiday Special: Turkey Sandwich with Cranberry Sauce
Playmaker Mac n Cheese (pulled pork)
Game Winning Cheese Curds
And S'mores Hot Chocolate
Honestly all that food sounds so good. I would gladly order one of each, and that isn't just my Minnesota pallet talking. Cheese curds and smores flavored hot chocolate? What's not to love?
Unfortunately Slapshot Food Truck had the least money in their till after the sales days and had to turn in their keys to Tyler Florence.
I really hated to see them go. The second I saw the truck with the big Minnesota outline I was so excited, and really hoping these Minnesota girls could take it all the way to the finish line. No such luck, but I wish them all the best and would totally eat at their food truck if they started on in our state.