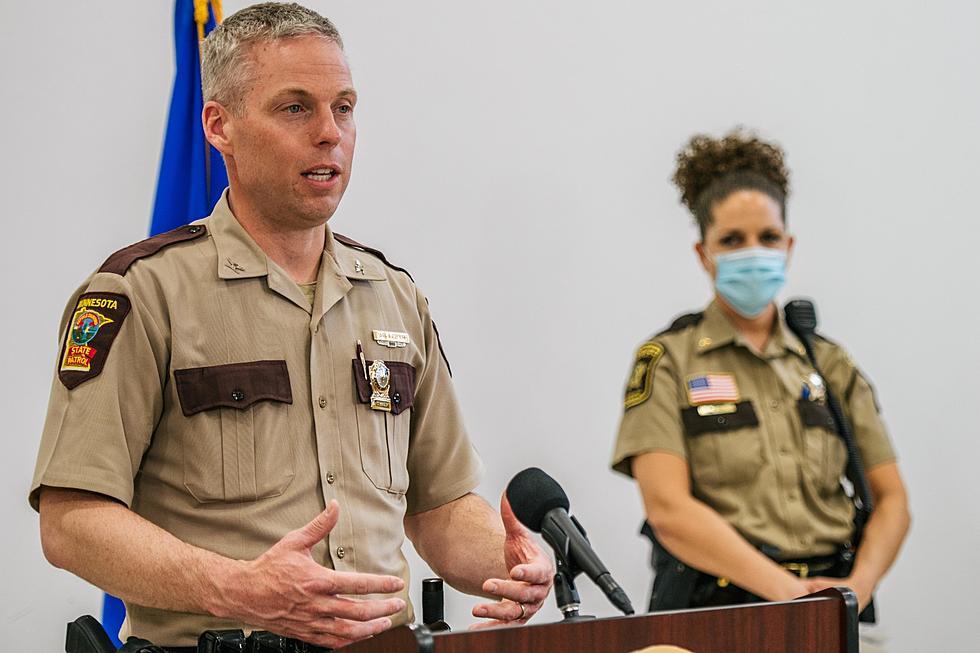 Minnesota State Patrol Launches Crime Search Tool
Getty Images
ST. PAUL (WJON News) - A new, online, searchable tool from the Minnesota State Patrol was unveiled Monday.
The Minnesota State Patrol Dashboard features a complete listing of public data from the MSP and allows easy access to whatever information you're looking for.
Department of Public Safety Commissioner Bob Jacobson said the dashboard is a tangible example of the agency's commitment to all Minnesotans.
We are committed to serving everyone in this state with purpose and compassion. I expect that when you look at this dashboard you'll see the State Patrol's dedication to the people of Minnesota and keeping them safe.
Some highlights of the new online dashboard:
Dispatch
State Patrol dispatchers answer approximately 200,000 emergency calls each year. Seconds matter when someone's life is on the line. Dispatchers answer 97 percent of 911 calls in under 10 seconds and 100 percent of 911 calls in less than 40 seconds.
Aviation
Aircraft and pilots assist troopers and other agencies with traffic details. Traffic detail hours went up in 2022, especially during special enforcements.
Use of force
Out of 437,413 interactions with the public in 2022, 196 — .04 percent — resulted in the use of any force.
Internal affairs
The State Patrol has a very low occurrence of both external and internal complaints. Of the more than 437,000 contacts with the public in 2022, 27 complaints were made — 14 of those complaints were discovered internally.
Policies
State Patrol general orders have always been public, but the dashboard creates faster and easier access to those orders.
Colonel Matt Langer, Chief of the Minnesota State Patrol says the data helps the department gauge performance in areas like use of force arrests.
We're here to serve Minnesota. This is a way for us to highlight the great work done by members of the State Patrol while also calling attention to areas where we can demonstrate our commitment to always learning and improving. We are committed to serving all Minnesotans with our core values of respect, integrity, courage, honor, and excellence. We hope that is evident when you look at this dashboard.
View the dashboard by clicking here.
READ RELATED ARTICLES
Come Explore Foley, Minnesota in Pictures