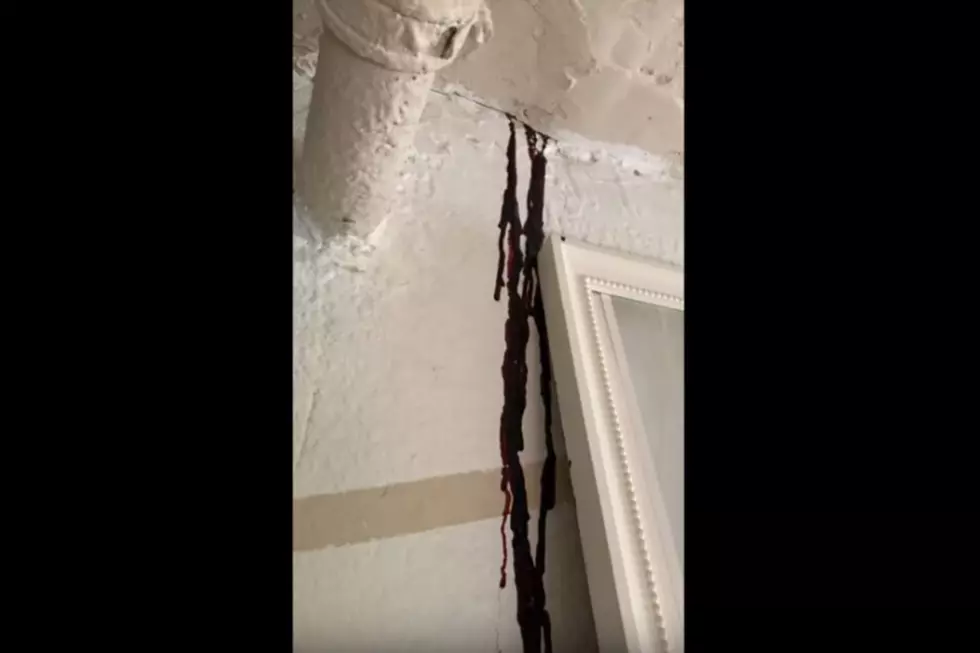 Minnesota Man Dies in His Apartment; Blood Drips Into Unit Below [WATCH]
Evin Schultz via YouTube
Reason 1 million why I am glad I no longer live in an apartment complex. I mean the likelihood of this happening is SO rare but still. I saw this tweet going crazy as I watched The Bachelor last night and was FLOORED by it.
Evin Schultz lives in an apartment complex down in Minneapolis, and tweeted a picture of what looked like blood dripping from the ceiling of his unit. Turns out it was blood, the man renting the unit above him had died. (Warning: video contains adult language):
Enter your number to get our free mobile app
Evin had reported to maintenance that there was a horrible smell in the building. His bathroom had a leak at the beginning of January, so maintenance had been in and out of his unit trying to fix the problem leaving a hole in his ceiling. They thought the smell had something to do with the plumbing issue.
Evin was going to film a "clean up with me" video for YouTube when he noticed a weird substance coming from his ceiling as well, and grabbed a nearby maintenance man to check it out. The maintenance man had no idea what it was so Evin emailed the property manager. His roommates left to get the mail and saw a body bag on a stretcher, and they were informed by the manager that the person above them had passed away two weeks ago and the substance seeping through the ceiling was his body decomposing.
This is just so sad. I feel bad for this person who passed. It is a good reminder to check on those friends and family members that might live alone and make sure they are doing OK.
You can see the video of Evin telling the story below. (Warning: video contains adult language)