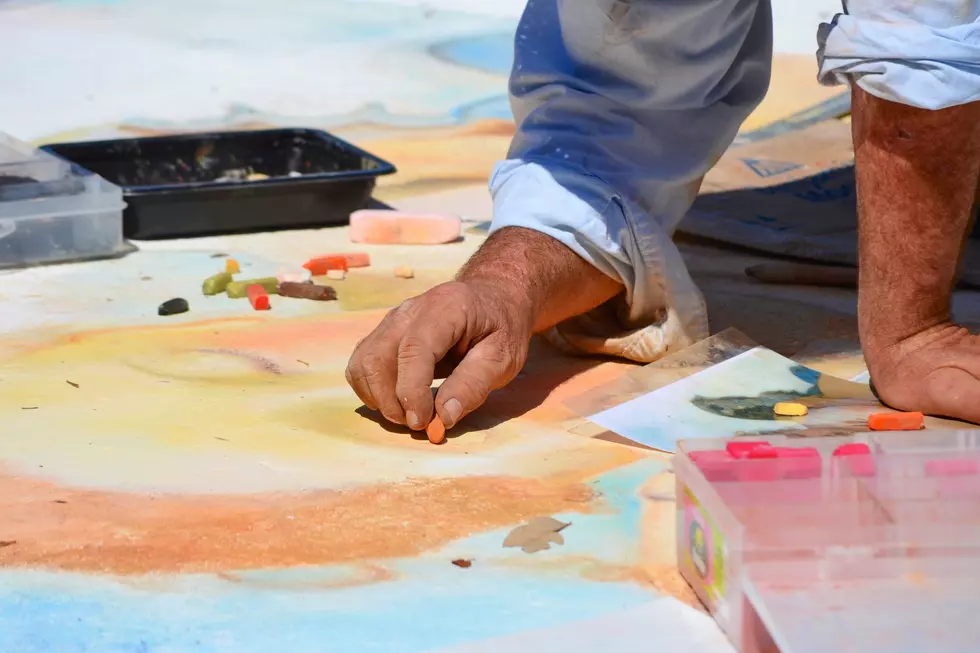 Minnesota Chalkfest Happening this Weekend in Maple Grove
Photo by Debby Hudson on Unsplash
It's something that kids have always done.  Drawing with chalk on driveways and on sidewalks.  Some of the artwork can look very creative, and other times it just looks like what you would expect it to look like.  Like childhood fun.  But nothing more than that.
When we are talking about Chalkfest - things are taken to a much higher level. Some of these creations with chalk look so real - it's really pretty amazing.  Some of them even have a sort of 3-D look to them.
Chalkfest is an event that is happening this coming weekend; June 10 and 11 in Maple Grove's Arbor Lakes area.
This is a FREE 2 day event that runs Saturday and Sunday from 10am to 5pm.  The event will happen rain or shine (the rain might put a damper on the chalk... but I'm sure they have that part figured out) and will include chalk art, obviously, along with food, entertainment and family fun.
This video was taken last year, and you can see some of the artwork is really amazing.
If you want to take in this event this year, make plans to head to Maple Grove Saturday or Sunday morning.  You will need to have an early start, as the event starts at 10am but does continue until 5pm.  So, you do have a bit of time to figure out what time works best for you.  And it does go on for both days of the weekend.  Parking could be an issue, so keep that in mind too.
The event is dog friendly, so you can bring your pet as long as they are leashed the entire time.  Also be prepared to clean up after your pet.
You are also welcome to take pictures of the artwork and post to social media.
The Chalkfest Mural Tour is on display in surprise locations on downtown Main St., The Shoppes at Arbor Lakes and The Fountains. Find the murals, take a photo and post to social media with #ChalkfestMapleGrove for a chance to win gift cards and prizes from Maple Grove Business Association members. The top 5 photos will be selected an announced following the Chalkfest event.
All of the information that you need is located on their website for Chalkfest 2023.  
Cozy Up at This New Coffee Shop in Long Prairie
What Does AI Think St. Cloud Looks Like at Christmas?