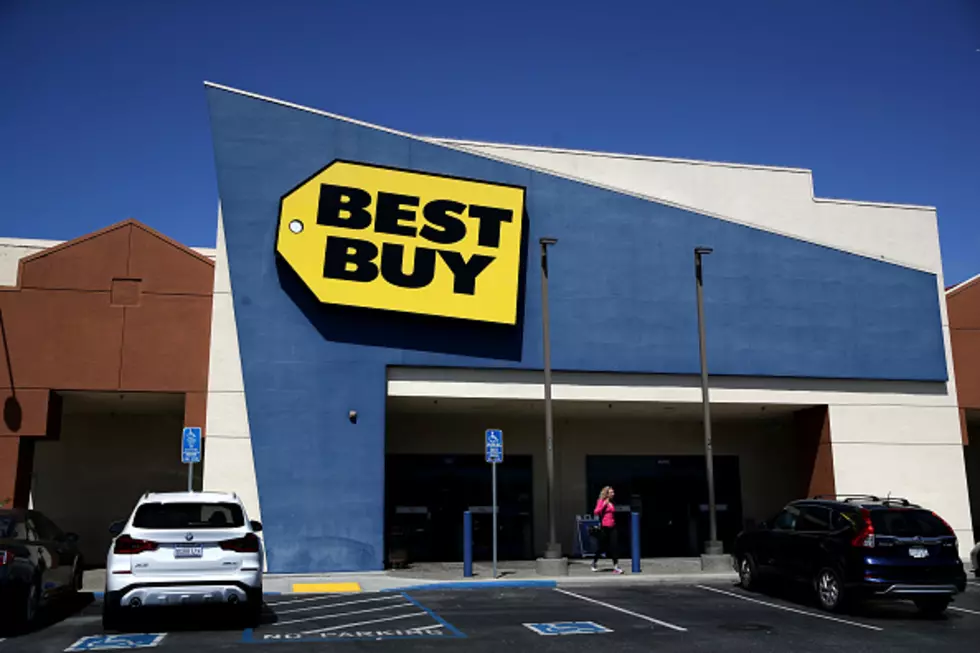 Minnesota Based Best Buy Soon to Stop Selling DVDs and Blu-Ray
Justin Sullivan/Getty Images
Well, it's a sign of the times.  But it's funny to hear that other "retro" things are coming back, while others are phasing out things that came along after those retro items.  Like a resurgance of vinyl.  And people wanting turntables again to play those vinyl albums.
Now, Best Buy has announced that they will be phasing out the selling of DVDs and Blu-Ray.  This isn't going to happen right away, but will no longer be available after this upcoming holiday season.
This will include both online and in store sales.
From the Digital Bits: 
 

This includes not just their in-store Blu-ray, DVD, and 4K Ultra HD sales, which the retailer has been gradually phasing out for a couple of years now in their many store locations nationwide, but online sales as well. This means no more Best Buy-exclusive Steelbook titles, and no more titles from Best Buy period.

The fact that Best Buy is discontinuing physical media sales in their retail locations should come as no surprise; anyone who's visited a Best Buy store location on a Tuesday recently will be all too aware that the retailer's disc sections keep getting moved around and have gotten smaller and smaller.
After Best Buy ends this run of physical media sales, the only places to get those types of things (other than second hand and thrift stores) will be Wal Mart, Target and Amazon.
One has to wonder, however, if there will be a resurgence of this type of meda a few years from now.  It happened with Vinyl albums, it could totally happen with this type of media.  There was talk of bringing back sales of cassettes, but that one never really took off.  And my personal opinion was that cassettes was the worst form of that media.  There are even memes with pencils put through the holes with a "are you this old"?  Yes, I am that old.  You needed that to rewind the tape that was probably "eaten" by your cassette player.  Horrible.
So, if you still want some physical medea in the form of DVDs or Blu-Ray, make sure to hit up Best Buy before the end of this holiday season or they will be gone... maybe forever. We'll see.
LOOK: Do you know these iconic quotes from '70s TV shows
Stacker
looked through the vast array of groundbreaking 1970s television and identified 25 of its most iconic (and most memorable) quotes.
Gallery Credit: Sofia Voss