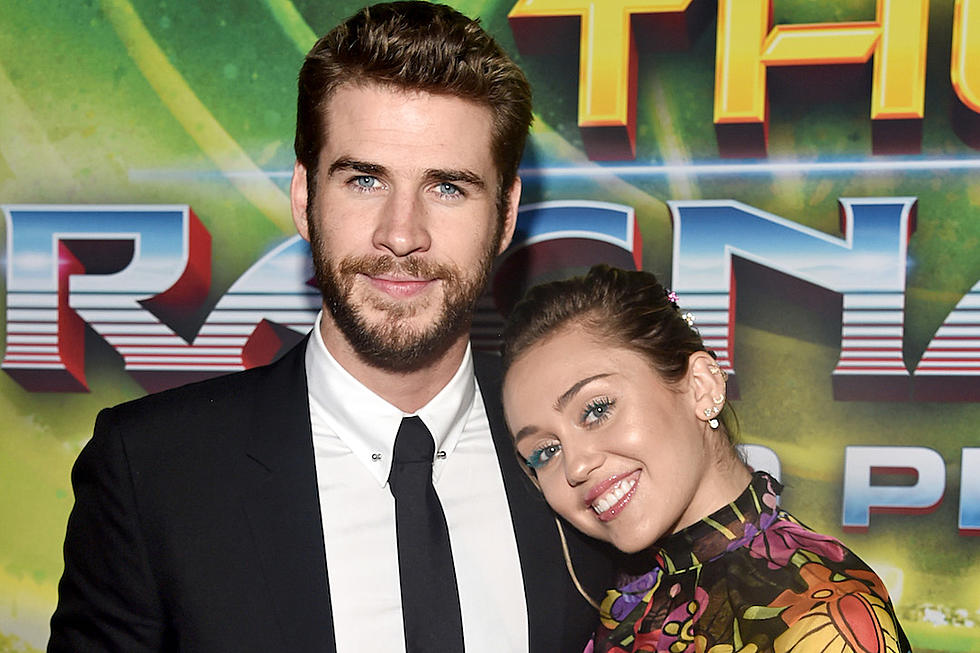 Miley Cyrus Calls Liam Hemsworth Something Other Than 'Fiance'
Alberto E. Rodriguez, Getty Images for Disney
On Wednesday (December 12), the pop star chatted about more personal stuff with Howard Stern, and in the process had an interesting response to the label she uses for her beau, Liam Hemsworth. After asking about how the couple saved their menagerie of animals from the recent Southern California wildfires, which destroyed their Malibu home, Miley began to respond.
"So actually, Liam, I've never loved him more for this," she started, before the radio host interjected to ask, "This is your boyfriend? Fiancé?"
"Yeah, kind of-ish," Cyrus answered. "My partner, I call him my survival partner now." Though admitting he doesn't find the term romantic, the 26-year-old explained why it's special to her.
"That is why you pair up with someone, for survival, and he was so incredible," she said with praise. "He got all the animals out in his truck. He put two pigs in crates, which, I can tell you, is so hard."
"He got a lot of action for saving the animals," Cyrus continued with a smirk. "Yeah, he got a lot of action. We had to make sure he knew I was very, very grateful."
Watch the full interview below.
20 Things You Didn't Know About Miley Cyrus: