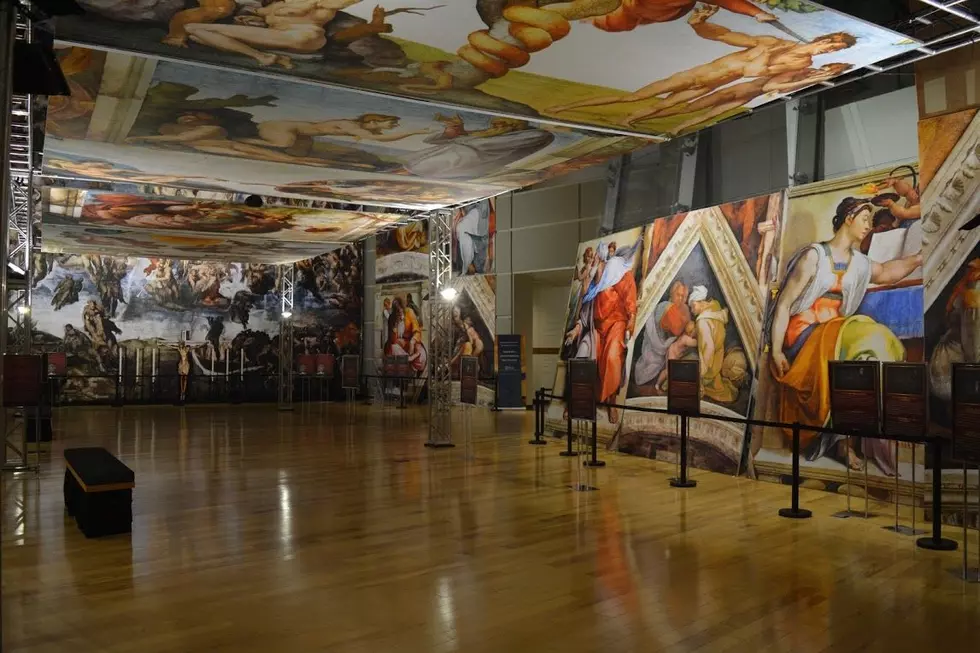 Michelangelo's Sistine Chapel Exhibit Coming to MOA
ChapelSistine.com
A traveling exhibit of Michelangelo's Sistine Chapel is coming to MOA this month!
There have been a handful of moments in my life where I was so overwhelmed by the beauty or magnificence of a piece of history I was literally left speechless. Seeing St. Stephen's Cathedral in Vienna, Austria was one of those moments. The Arc de Triomphe and Notre Dame in Paris, France were two more. Westminster Abbey in London was yet another. Having never seen anything like them before, I could only stand in awe at the grandeur and magnificence of the works and the artists behind them. I would imagine that I might feel the same were I to see the work of yet another great artist -- Michelangelo. While I have no plans -- regrettably -- to visit Rome and the Sistine Chapel anytime soon, I may not have to go far to see and appreciate some version of his work nonetheless. Michelangelo's Sistine Chapel: The Exhibition is coming to the Mall of America.
The exhibit "recreates the awe and wonder of arguably one of mankind's greatest artistic achievements while allowing its visitors to experience this art from a new perspective," reads the official website. Using state of the art technology, Michelangelo's ceiling paintings at the Sistine Chapel have been recreated in their original sizes to appreciate up-close and personal. A pre-show introduction and information will prepare visitors to view the work.
Michelangelo's Sistine Chapel: The Exhibition will be located at level two of the Mall of America's North Atrium and will run November 13-January 31. Tickets are $19 for adults, $12 children 6-18, free for children 5 and under, and $14 for seniors, military and students with an ID; family packs and group tickets are also available.
Enter your number to get our free mobile app
Old Church Converted Into Beautiful Home For Under $270K