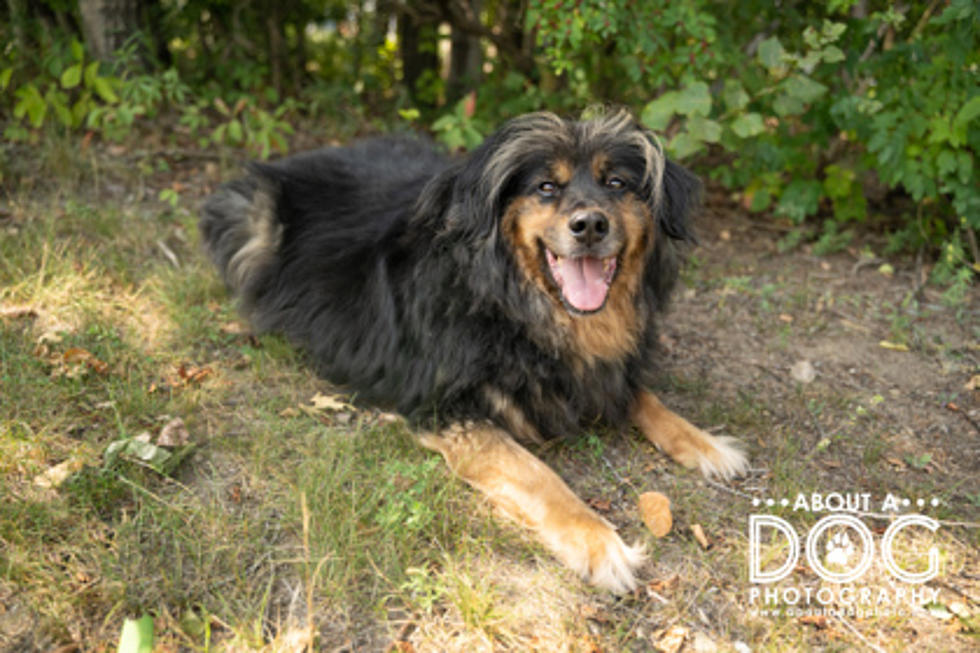 Meet Buckey! He's Available at the Tri-County Humane Society Now
TCHS
Ok, yes, he looks like he needs a haircut in a big way.  But, other than that, he also looks like one of the most playful pets that you may have the fortune to run across.
A few thing about Buckey:
Buckey is a sweet boy who loves people! ~~Buckey has met small animals in the past and was a bit too interested in them ~~Because of this we do not recommend Buckey to go to a home with cats~~ He has met dogs and children in the past and has done great with them all
Buckey also knows some basic commands, and is housetrained.  These two things are what is great about adopting an older pet.  Some of the the toughest work has already been done for you.
If you would like to see if Buckey is the right fit for you and your family, you can schedule a meet and greet and see how everyone feels.  Even if you have another dog in the house.  Bring them along and the TCHS can do a slow meet with the other pet(s).
Donations and adoption fees help cover the cost of spay/neuter surgeries, microchipping, vaccinating, de-worming, any medical procedures and general care ~~DEPOSITS MAY BE PLACED ON ADOPTABLE ANIMALS by calling 320-252-0896
Stop in and see this pet, or take a look at any of the other animals that the Tri-County Humane Society has available for adoption.  I'm sure there is one that would just love to be a part of your family.
LOOK: 11 tick-borne illnesses and what to watch out for during your outdoor adventures
Stacker
compiled a list of 11 common tick-borne diseases in the U.S. and what symptoms to watch out for, using a variety of medical and government sources.
LOOK: 20 of the biggest insects in the world
Stacker
compiled a list of 20 of the biggest insects in the world using a variety of news, scientific, and other sources.