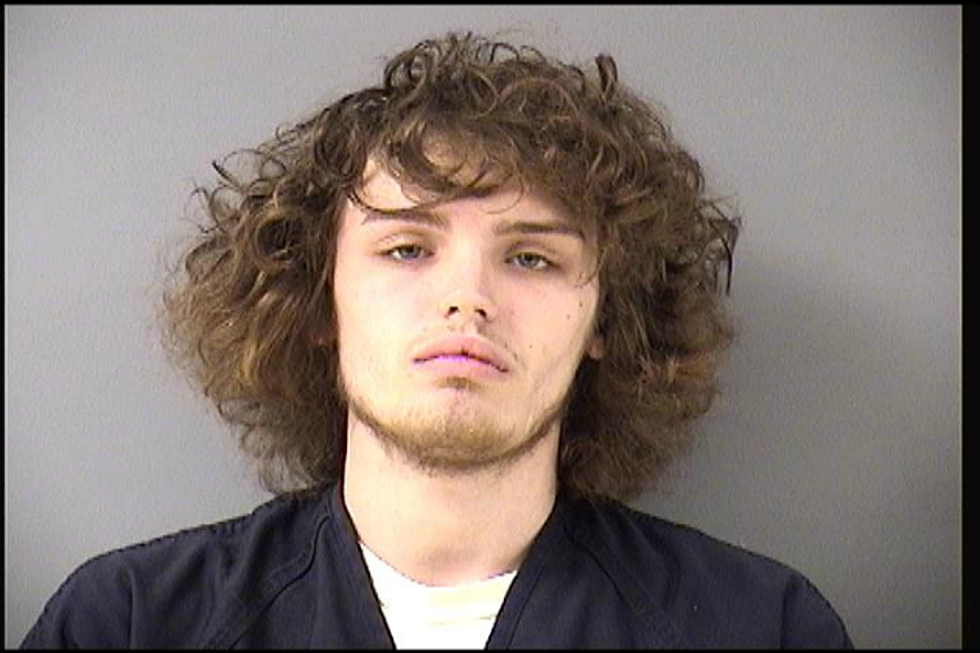 Man Sentenced in SuperAmerica Robbery
Jacob Swanstrom, Benton County Jail photo
FOLEY -- A man who pleaded guilty to robbing an east St. Cloud convenience store last April has been sentenced to prison. Nineteen-year-old Jacob Swanstrom pleaded guilty in March to felony first degree aggravated robbery in the hold-up of the SuperAmerica at 600 Highway 10 South. He was sentenced Thursday to four years in prison.
Swanstrom was charged in Benton County District court with first degree aggravated robbery and second degree assault. As part of the plea agreement, the assault charge was dismissed.
Court records show two men entered the store at about 10:00 p.m. April 23rd, 2016 and waited for a customer to leave. One of the men pulled out a knife, went behind the counter and held the knife to the female cashier's throat. They took money and a Butterfinger candy bar then left.
A police officer was driving by the area at the time and saw a man run past him. The officer immediately went into the store and learned it had just been robbed. He began searching the area for the suspect.
A security officer at a nearby apartment building then notified officers that a man was lying down near a dumpster. Police responded and found Swanstrom. He was wearing a bandana and sweatshirt matching the description of one of the robbers. They also found a black-handled folding knife and Butterfinger candy bar.
A juvenile boy was also arrested in the case after police found him in a stolen pickup truck. Court records show the boy told police he was with Swanstrom at the time of the robbery.