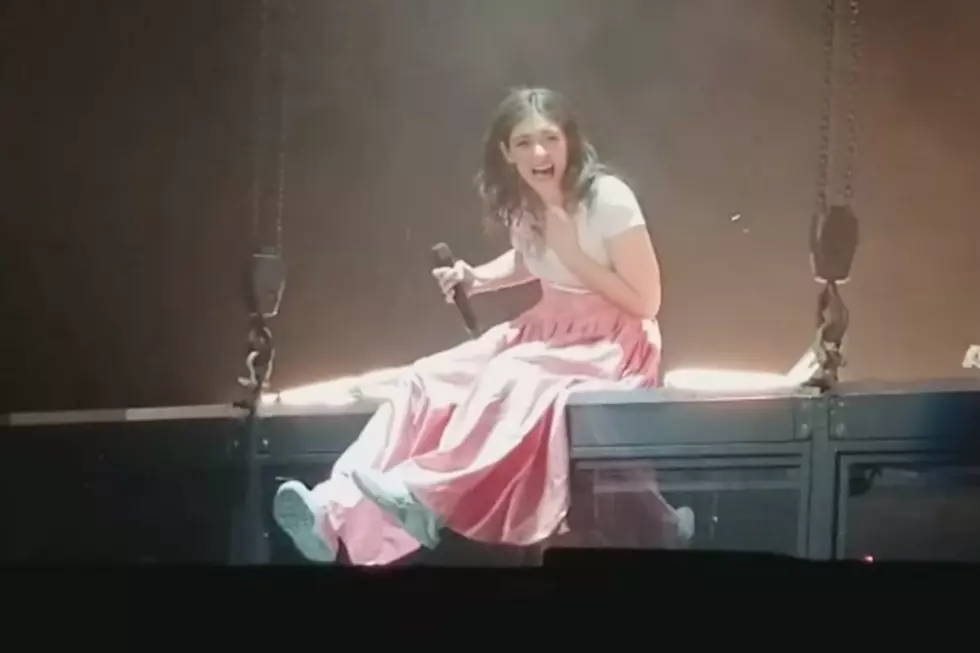 Lorde Tells Minnesotans About the Time She Met Prince
Youtube, Lorde's Corner
Lorde was in Minnesota over the weekend and took a few special moments to share about the time she met Prince.
"Royals" artist Lorde performed at St. Paul's Xcel Energy Center Friday night, and -- in an intimate moment with fans -- shared about the time she met Prince.
"So nice to see you."
Lorde recalled sitting next to Prince at a Golden Globes event where everyone was afraid to talk to the legend.
"There were a bunch of us at our table, ya know -- people who were up for things, for movies and stuff...and then Prince. Prince was presenting an award, and uh...everyone was kinda chatting, and we were like, 'Oh my gosh.' No one, it was like the Queen -- no one wanted to talk to him before he talked to us, you know. And he didn't talk to anyone at the table, I mean, we're losers... And then he got up to go present or something, and he walked around behind me, and I feel this little tap on my shoulder. And I look up, and it's Prince, and he says, 'So nice to see you.'"
After sharing her Prince encounter, Lorde then went into a few bars of "I Would Die 4 You," inviting everyone to sing along with her.
---
Check out what else happened over the weekend at the video below:
---