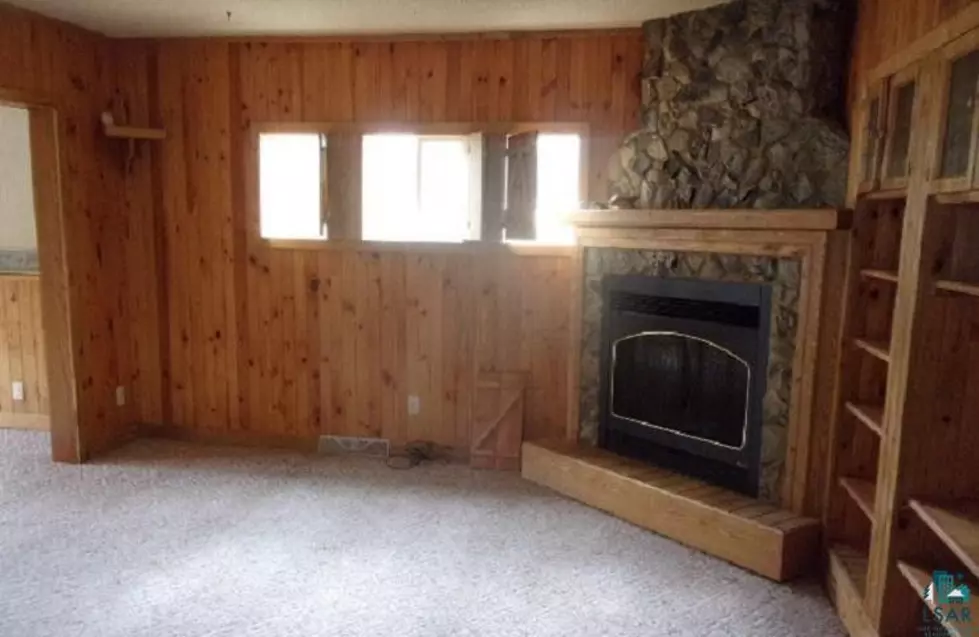 Look Inside Minnesota's Cheapest House For Sale [PHOTOS]
Moe Mossa, Savvy Avenue
I'm a bargain shopper and I'm always looking for deals. I stumbled upon Minnesota's cheapest house on the market and let's just say, there are many Minnesotans who have cars worth way more than this property.
Enter your number to get our free mobile app
The single family home located at 5760 Ryan Street in Aurora, Minnesota and is currently listed for $14,900, according to Realtor.Com. In April of 2019 it was originally listed for $44,900. That's a price drop of $30,000.
Inside, you'll find 3 bedrooms and 1.5 bathrooms all located inside of 1,176 square feet of finished space. There's an electric  fireplace with wood planked walls in the living room. The kitchen has a fridge, stove and microwave pictured...not bad for a place that costs less than $15 grand. Outside you'll notice vinyl siding and 6,534 square feet of property.
The house was built in 1946...for those of you who aren't so good at math--that makes this home 74 years old.
So, what's the catch? Well, according to Realtor.Com, the home needs some repairs and updates before it'll be 'move-in ready'. The current owner doesn't really know the true condition of the home. That information will need to be researched and obtained by the buyer.
Also, the real estate website states, "[The] seller does not prorate taxes or pay delinquent taxes. [The] buyer pays all closing costs including, but not limited to any and all transfer taxes, title, legal and recording fees."
This would make a great starter home or the ideal investment property for someone looking to put in a little DIY work and elbow grease.